Types Of Home Loans and Their Suitability For Individual Home Buyers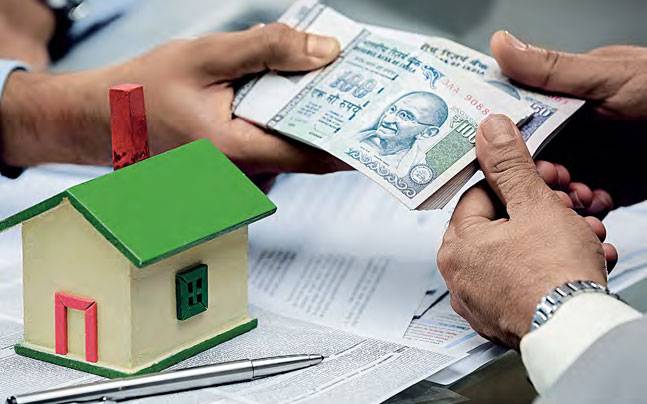 Taking a Home Loan is a popular option in India when looking for financing a home purchase. But you'll be surprised to know that there are a variety of Home Loans in the market, which not only allow you to buy a property, but also help it expand, or undergo renovation.
Here's a look at some of the most important types of Home Loans available in the market:
Home Purchase Loans
This is the most popular type of Home Loan in India. When you want to buy a new or old residential property, be it a flat or a house, you can hand in a Home Loan application to the lending bank. Usually the lender covers about 85% of the property's market value. If you meet eligibility criteria, getting this loan is not a complicated process at all.
Land Purchase Loans
Some of you might be keen on building an independent house. In order to do that, you'll first need to purchase a piece of land with a land purchase loan. In this case too, the financial institution usually covers about 85% of the total cost, and awards a 15 year repayment tenure. This type of loan can be used for both residential and investment purposes.
Home Construction Loans
When you apply at a bank for a home construction loan, a rough estimate of the total construction cost must be presented. If the land has been bought within the last one year, it has to be included in the calculations when computing the total cost. However, if construction starts on a piece of plot that has been purchased over a year back, the cost of the land is not included.
Home Improvement Loans
Home improvement loans have been designed for those who already own a property, but need funds to renovate it. You can take this loan to build underground or overhead water tanks, paint your house, or tile the floor. Simply put, this loan is offered to help you initiate your home renovation projects.
Home Expansion Loans
Home expansion means increasing the size of your current house to add more space. You can build a new floor, add extra rooms, and construct bigger bathrooms or a balcony. This is where home expansion loans come handy. Banks usually cover 70-80% of the total cost of expansion which must be put forth as an estimate.
Bridged Loans
Have you come across a new house you really want to buy, but can't do so because you don't have a buyer for your current residence? In such cases, banks give out bridged loans. This loan is given for less than two years by mortgaging your new house to the lender. Basically, this loan allows you to buy a new house while you search for a buyer for the old one.
Now that you know the options you have, you can opt for the loan that best suits your needs. If you meet the Home Loan eligibility criteria set by the banking institutions, your dream property will soon become a reality.