Top 3 Reasons Why You Should Avoid Free E-Commerce Web Hosting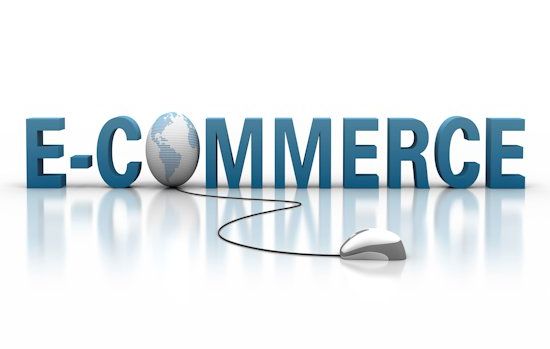 Before we look into features of E-Commerce Web Hosting  it is pertinent to first grasp exactly what the term "E-Commerce Web Hosting" denotes. More info on cloud hosting can be found here: E-Commerce Web Hosting Reviews.
With competition on the rise, many webhosting companies have resorted to providing free web hosting solutions to attract maximum customers. While free e-commerce hosting may seem appealing on the surface, there are a number of reasons why you should steer clear of free hosting plans and opt for the paid ones instead. For more information on what e-commerce hosting is and how it works, as well as tips to choose an e-commerce hosting provider.
Here we will have a look at the top three reasons why you should avoid free e-commerce hosting plans and choose the paid ones instead:-
Reliability
Reliability and dependability are the two major concerns when it comes to choosing an e-commerce web-hosting provider. Just how much can you expect from a free web hosting provider? Though it may be free, you might have to bear non-monetary costs in the form of extended down time and lost revenue & sales if you go for a free hosting plan. Ask yourself: is saving a few bucks worth the cost of losing potential business? Probably not, right? Paid hosting, on the other hand, usually guarantees 99.9% uptime, and the benefits offered by such plans more than justify the nominal price charged.
Features Offered
Obviously, a paid e-commerce hosting plan is bound to offer more features than a free one. For one thing, the latter usually makes you display unwanted advertisements on your website, even if you resent doing so. After all, the service providers of free hosting plans have to cover their costs one way or the other, and what better way to do that than to force advertising on your site? While the idea of having such ads on your site may be tolerable by some, there is a downside to this; often, your website might display ads related to competitors' services because of the fact that the targeted audience is the same for you as well as your competitors. This obviously has further drawbacks that need not be explained further.
Apart from advertising, free e-commerce web hosting plans are usually based upon older, outdated technology, thus resulting in less functionality and features as compared to their paid counterparts. If you are looking for the latest shopping cart software coupled with server uptime for your website, then paid e-commerce hosting is definitely your answer.
Content Marketing Service  is a latest trend in any online business, it is a  marketing technique of creating and distributing valuable, relevant and consistent content to attract and acquire a clearly defined audience, Content plays an important role in your B2B marketing strategies, 93% of B2B marketers used content marketing as a primary source of business, Content marketing is the marketing phrase du jour. With a couple of brands and a developing number of and "masters" doing so much content promoting ABOUT content, advertising, there's a huge discuss it being an effective and relatively simple way to gain clients.
Customer Support
Lack of adequate customer support is another reason why you should avoid free e-commerce web hosting plans. Since you don't have to pay any fees whatsoever in a free hosting plan, the level of customer and technical support offered is usually very limited, if it even exists! For an online business, customer support is usually the most important consideration when it comes to choosing a web host, because in an event of something going wrong with your website, you need speedy and effective support to resolve the issue and recover within no time at all. Unfortunately, free e-commerce hosting plans may be severely lacking in this regard, offering a very limited, if any, level of support.