Top 3 Benefits Of A Modular Drawer Cabinet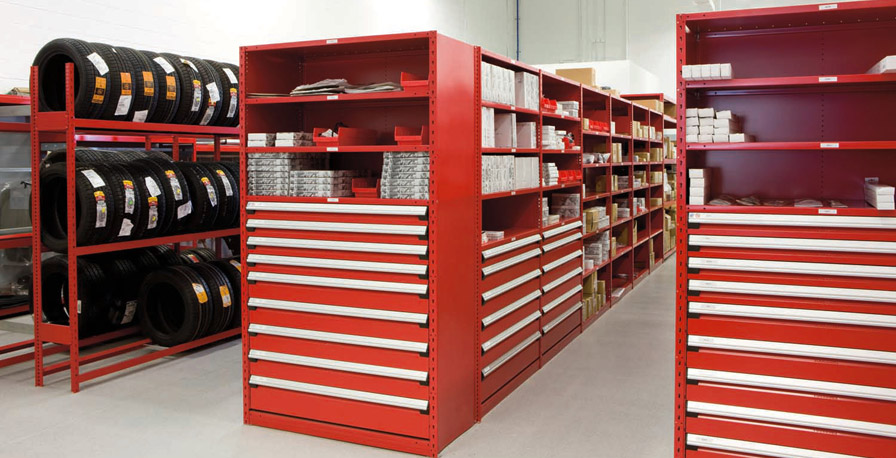 Getting organized can sometimes seem like an impossible task—especially if you have a business where you need to store a wide variety of small parts. For auto repair shops, manufacturing facilities, and other locations, finding adequate storage solutions is frequently a major problem that negatively impacts your productivity and customer satisfaction rates.
Thankfully, new designs and developments have created a better solution for businesses dealing with small parts: modular drawer cabinets. These high density drawer cabinets allow the storage of large quantities of smaller parts in less space, offering the perfect solution for companies looking to improve their workspace. Here are three of the top benefits a modular drawer cabinet can provide for your company.
Improved Organization and Productivity
The most immediately apparent benefit of any type of storage system is the potential for improved organization and productivity, and this is especially true with modular drawer cabinets. You no longer need to worry about wasting precious time trying to search for the small part you need. Instead, you can get the job done quickly and easily by knowing exactly where each part is stored. Better yet, you reduce the potential costs of lost inventory that so often result from a disorganized work area. You'll also always know exactly how much inventory you have so you can restock well before you run out.
A better organized workspace not only allows you to finish tasks more effectively, it can also create a safer workspace for you and your employees! With small parts securely stored in a modular drawer cabinet, you significantly reduce the risk of a stray part interfering with your employees' work.
Durability
Individuals working in heavy-duty industries like manufacturing often find storage difficult because of the intense requirements of their work areas. Thankfully, modern metal cabinets are up to the task. In fact, some modular drawer cabinets come with a weight capacity of up to 440 pounds per drawer, ensuring that they can carry just about anything.
For many industries, work spaces where cabinets and other materials are prone to receiving the occasional bump or dent are the norm, so it's important that your storage units are able to withstand these damages as well. Constructed from sturdy metal materials and frequently backed by performance warranties, you can have peace of mind knowing that your modular drawer cabinets are built to last—no matter what your work environment might throw their way.
Adaptability
Another advantage of modular drawer cabinets is their adaptability. After all, no business is exactly alike, and as a result, each has slightly different storage needs. Even similar auto repair shops could have different small parts storage requirements. While there are standard options for modular drawer cabinets, there is also a fair amount of flexibility to allow businesses to find the right fit for their needs.
This adaptability starts with color options. While aesthetics aren't necessarily the top concern for a warehouse, it's always nice to have something that matches with company colors—and the wide range of color options available makes this easy to accommodate.
Of course, the real benefit comes from being able to adapt your actual storage capacity, and these cabinets are no slackers in that department, either. Dividers and partitions make it easy to adapt each drawer for storage of different parts, ensuring that you have the perfect amount of room for your products.
Conclusion
When it comes to offering a superior storage solution for your small parts, you can't go wrong with a modular drawer cabinet. These durable, customizable storage solutions will ensure that your company can remain better organized and achieve better results for your customers. While it may seem like a minor thing, a high-quality storage solution can truly make all the difference for your company.