Tips On Choosing The Perfect Ecommerce CRM Software For Your Online Business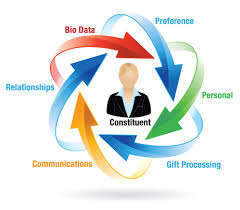 Everyone knows by now that having cloud CRM as a resource and tool for your online business can radically increase your productivity rate and boost organization. The problem is identifying which is the of the many services out there that you should use. There are many different cloud CRM packages available these days, and some of the CRM integrations push the division of features more towards one industry or the other. When ecommerce is your primary focus, you will want to narrow the niche and your search a bit.
There is a difference between the cloud CRM features offered in a program and the CRM integrations that the software allows. With features we are talking about the native capabilities of the program. When we speak of integrations we are looking towards the applications that the CRM can work with through joining the program or site process. For example, a cloud package may allow you the ability to send and receive email blasts – that is a great feature. That same cloud CRM package may allow you to do this using MailChimp or Gmail – which are popular integrations. Make a list of the current programs and applications that you use to check against the list of integrations that are being offered by the provider you are considering. You can then narrow that list down by looking at the features each offers before looking for the specific functionality.
Do You Need Database CRM?
If you work in any industry in which your core resource is shaped as a database (which much of ecommerce is) then you need to find the best ecommerce CRM software for your business. Examples of industries that are database reliant include real estate agencies, financial services and material suppliers. These are industries that want to see a higher division geared towards database management in their CRM. Databases are used in almost all industries, but the amount of your cloud CRM features that should be devoted to working with them will vary by their importance to your operations.
How Do I Know I Have The Best?
Don't rely on reviews. That is the simplest advice to give about finding out if you have the best CRM database software or not. Reviews are meant to guide you so you can create a shortlist of cloud CRM programs to test. The best practice for finding the right ecommerce CRM software is to put it through its paces with a trial or demo run to identify its benefits to your entity.  This means you need to assemble a test team and get their feedback when the trial run is over. You aren't really looking for a thumbs up or down on the cloud CRM program you tried, you are looking for feedback about what it would take to get this CRM software working for your company.
CRM Training Is What Makes It Work
The best CRM database software will only be as good as your employees are at using it. If you want to increase your adoption rates and boost your productivity, look to your feedback from that test group to identify where you need training. This will help make your cloud CRM the most effective tool you have aboard. Following the simple tips and advice that's offered here will do wonders for reducing onboarding costs and in helping you find the most efficient system for your needs.