Being accused of a crime is a serious situation that should not be taken lightly. No matter what kind of crime you have been charged with, you have the right to retain a criminal lawyer to help defend yourself from these allegations. There are several things that you should do to ensure that you get the right kind of attorney for the charges that you are facing.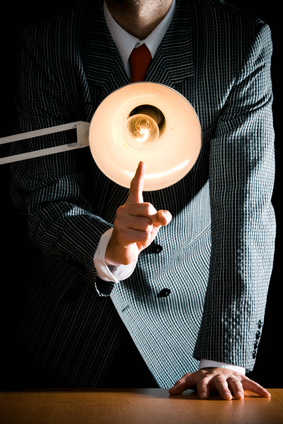 Understand Your Criminal Case
First, realize what type of case you are facing. Consider whether you have been charged with a misdemeanor, a lesser crime, or a felony, which is a more serious crime that could involve significant jail or even prison time. Do some research about what common consequences are for the crime that you have been accused of, and also try to find out what defenses are often used. Knowing what to expect from your case will make you feel much more confident in the outcome.
Research Local Lawyers
When beginning your search for a criminal lawyer, you should try to find an attorney that serves your city or province. The Internet is a great way to find listings of these lawyers. Pay attention to reviews that you can find for lawyers online as well. Another good idea is to talk to family members and close friends to see if they have any experience with a criminal lawyer and which ones they recommend for you. A word of mouth reference is often a powerful way to find out about which lawyers in your community are best to help you with a criminal case. Talk to as many people as you feel comfortable with so that you can get as many opinions as possible about which criminal lawyer is best for you.
Compare The Lawyers You Find
Once you have a sufficient selection of lawyers that you can choose from, compare each of them to determine their relative pros and cons. Some factors to think about when choosing a criminal lawyer are:
Experience: ideally you will want to choose a criminal lawyer that has dealt with criminal cases like yours before and knows what to expect. Experienced lawyers will also know which defense gives you the best chance of getting acquitted
Cost: while you should do what you can to hire the best possible criminal lawyer, you do need to think about how much you can afford to pay for legal representation
Caseload: you want to find an attorney that is not so busy that they will not be able to pay adequate attention to you to help you win your case
When you consider law firms, try to speak with all the lawyers that will be involved in your case and get input from them about how they will help you defend yourself. Pay attention to the things that they say and try to choose a criminal lawyer that makes you feel comfortable.
Once you have found a criminal lawyer, make sure to provide them with as much information as you can about your case. Check in with them to get updates on their work, but try not to be overbearing, as most lawyers do have other clients and have to support themselves and their business. Hiring a skilled, experienced criminal lawyer can make the difference between whether or not you are acquitted of a crime, so be certain to do all you can to select the best lawyer available in your area.
Author's Bio:
Cedric Bell is a writer who specializes in Legal guest posts and articles. If you enjoyed reading his post, you may also like to visit LCP Barristers & Solicitors for additional references about criminal law.