Tips For Choosing A Superior Family Dentist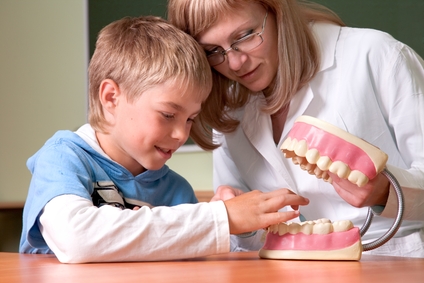 Finding the right professional to handle your family's dental needs shouldn't be a matter left to chance. The odds of discovering a family dentist that is qualified to undertake your entire household's needs who also takes your private or publicly held insurance is next to nil. No two families are alike, nor are any two dentists. These tips will help you find the right oral care from a qualified dental professional who can help keep a bright smile on your entire brood's faces.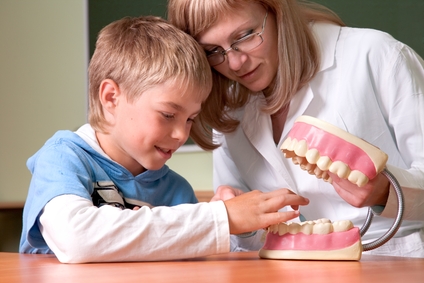 Are Full Family Dentist Services are Available?
Pediatric dentistry requires a special level of care and training by an oral professional, so if you have infants or toddlers, make certain that your potential dentist is qualified to care for the youngest members of your unit in addition to the eldest. The convenience of having a one-stop family dentist helps streamline scheduled maintenance and cleanings, particularly if your family is sizable.
Credential Checks – As Important as a Check Up
There are no adequate substitutes for credentials and experience when it comes to medical professionals, and dentists are certainly no exception. Find out how long a practitioner has been in business, any specialties they may have, and don't be shy to ask for a list of patients that may be contacted for referrals. Many consumers use the Internet to find user ratings on websites, but keep in mind that not all of these opinions may be wholly accurate, bur rather paid for pieces issued by the business itself. Again, dentists are no exception, so find reliable review sites if you opt for that route.
Insurance Acceptance and Repayment Options for Uninsured
General oral health care is not included in the Canada Health Act, nor do many employer-provided private insurance policies offer complete dental coverage for policyholders. It's important to make sure that your potential family dentist takes your type of insurance whether private or public before allowing services to be rendered. Those without any coverage will want to find a dental provider that will work with them on setting up a payment plan until the bill is paid off.
Location, Hours, Appointment Waiting Periods
One thing you are likely familiar with is the long waiting period between making an appointment and its actual arrival. If you need a family dentist now, you clearly cannot wait that long. Seek out the services of an unfamiliar dentist in emergencies only. Inquire when looking for a permanent dental professional about their standard hours and office location to make sure it's convenient for you, as well as their procedures for handling emergency dental services. Ideally, they will have some capacity to offer aide when unexpected incidents arise.
Drop By & Set Up a Consultation
Dropping by the dental office unexpectedly gives you the chance to get a feel for the office environment, the staff, and if you're lucky the dentist may have a few minutes to chat with you. If not, you can schedule a formal consultation at that time. You'll likely know upon entry whether you feel comfortable with the surroundings, which will help you identify whether this particular professional is still a possible candidate as your ideal family dentist.
Additional Services Availability
Those who require specialty pain management care should inquire about available options, because certain ones such as nitrous oxide aren't available at all dentist's offices. Find out if digital x-rays are available, whether onsite laboratory processing occurs for partials, crowns, and dentures, and inquire whether the family dentist is qualified to handle minor oral surgeries such as root canal therapy.
Author's Bio:
The author of this article, Chase Edwards, has written many Health articles in the past. As a point of reference, readers may want to check out Carol Waldman's website, which has a lot of trusted and reliable information on choosing the right family dentists.