Three Buzzkills Event Planners Face & How to Fix Them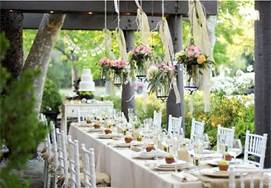 A big part of an event planner's job is preparing for the unexpected and knowing what to do if things start going downhill. Many event planners consider public relations as a huge aspect of their career. If your event is heading down the wrong road, you still have a few options. Prevent a problem that you can see on the horizon or turn the tables before it's too late.
Same Ol', Same Ol'
It's your fifth year in a row planning a Christmas party for the staff at your local college. This will be a breeze – you've done this before and know exactly what works.
Hang on a second – you're not actually going to plan the same exact type of party for the fifth year in a row, are you? Unless you want to lose this huge client the following year, you're going to have to mix things up a bit. Luckily, you have enough time to prepare for the event that you can change your plan without everything going bust.
"But…it always works and people love the party!" Not exactly – people loved he party in the past. This time around, you run the risk of them getting bored, which means guests will quickly lose interest. Even if you want to stick with the base plan, you have to add new elements. Pick a different theme, book a new band, hire an international caterer or throw the event at a totally unique venue.
Party for One!
For all the invitations you've sent out, very few people have RSVP'd. This doesn't necessarily mean that nobody's going to show – after all, people who don't RSVP may still plan on attending – but it doesn't look good for your event, either. Your biggest prevention against having a lame event is gently reminding invitees that they have a party coming up. You don't want to bug people into responding; instead, you want to encourage them to come to the event by getting them excited for it. Send out an e-mail blast and also reach out to guests via social media. Every time you reach out, provide a call to action that lets people know they should RSVP as soon as possible.
Failing Before You Even Begin
You've planned a grand opening for a restaurant, but as the date nears, terrible reviews are already flowing in. People who have stopped by the restaurant after the soft opening had a bad experience and they're not keeping it to themselves. Your first step is to have someone from your camp tasked at monitoring online feedback and reviews. Then, every time somebody has something negative to say about the business, make sure they're quickly and politely responded to. Just because something went wrong in the past, it's still possible to repair the professional relationship and get consumers to see the business in a new light. Remember – the customer is always right.
Prevent this problem from occurring again and again by keeping close tabs on customers. Guests should be regularly asked for feedback and their concerns should all be attended to. Part of engaging and keeping an audience is assuring them that they're heard.
Venuemob is an Australia-based website that connects owners of function venues with people who are seeking a place for their event. They provide an easy to use platform to look, compare and book function venues.