Things To Consider When Designing Your Walk In Wardrobe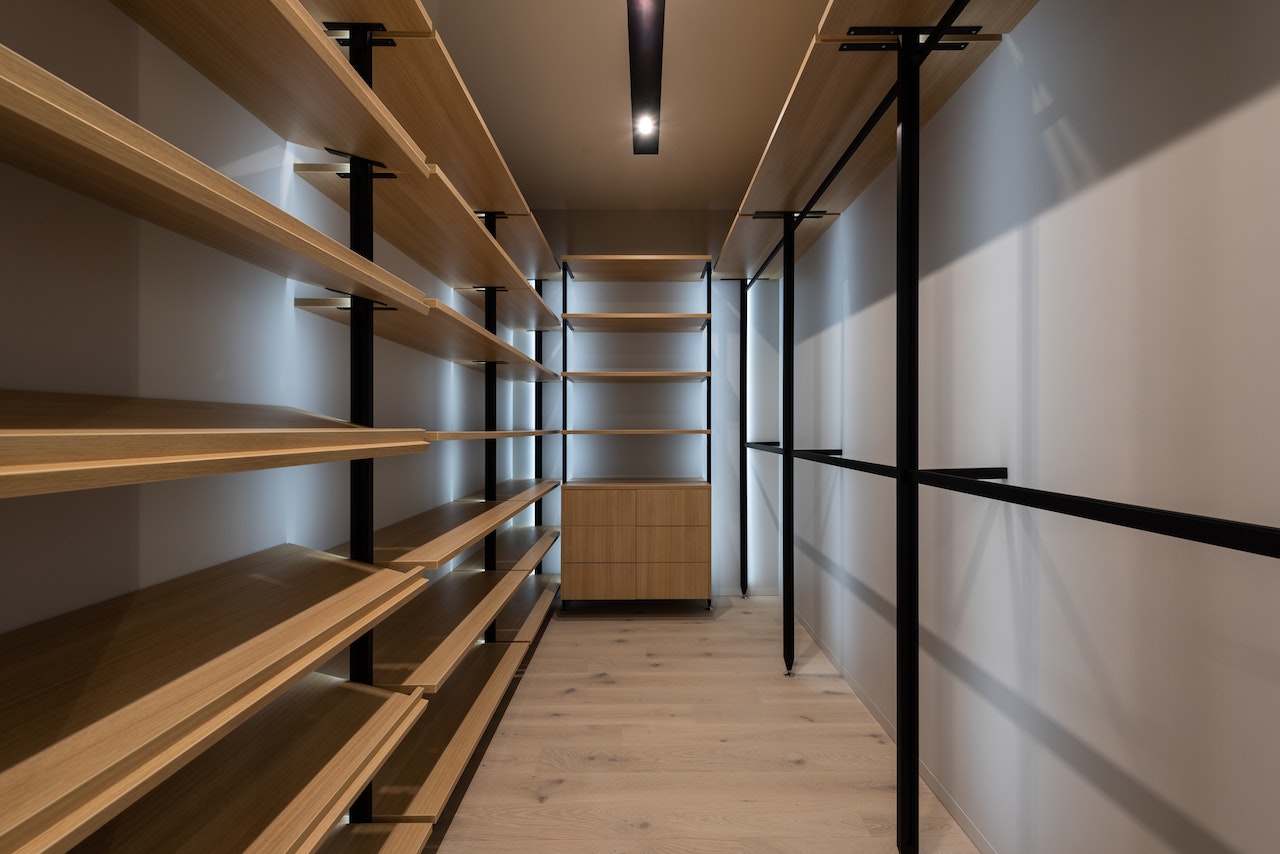 Having a walk-in wardrobe is such a great addition to any home, but they are quite an investment, so you want to make sure that you consider everything and get the design right the first time around. That's where we come along! We're here to introduce the main things you need to consider when designing your wardrobe, not only to make it look great, but also to make sure that it's highly functional. 
We would definitely recommend investing in a reputable builder for this, as the small touches will make all of the difference. Plus, if they are experienced, they will be able to make specific suggestions for your space that you had never thought of but will become your favourite part of the room. They will also be able to help you maximise the use of the space, so invest in a good builder and this room will look beautiful and be highly functional for years to come. Or, if you do decide to move home, a great walk-in wardrobe will add so much value. So, let's get into it and help you create your dream walk-in wardrobe! 
Prioritise Hanging Space (Including Double Hanging) 
The first thing on our list when planning out your walk-in wardrobe is to make sure that you prioritise hanging space. Having extra hanging space is one of the main benefits of having a walk-in wardrobe, as not only does it help you to display your clothes in a beautiful way, but it also provides additional ventilation that can help to prevent the build up of any mould and mildew. It also helps you to see everything that you own clearly, so you won't be forgetting about pieces for months or even years on end. 
Overall, hanging your clothes looks great, and it also helps your clothes to breathe and prevents creases from building up where they can be avoided, so it is a vital part of your new walk-in wardrobe. Consider everything you own that ideally would be hung, like your dresses, shirts, blouses, blazers, coats etc, and make sure you have space built in for them. Here, you also should make room for double hanging space for things like your trousers, skirts and coats, so that the bottom of your garments can hang freely! 
Don't Forget Drawer Organisers
Moving onto your drawers, you need to make sure that you have organisers in place. These are little dividers for each drawer to make sure everything is easy to see and well separated. Plus, everything will look so neat and tidy this way! Depending on the items you have in each drawer, you can have different sized sections made from your separators, such as small square separators for your underwear, slightly larger ones for your gymwear and then much larger sections to store things like your womens tracksuits all neatly in one place. Once you have your organisers, you will never regret the decision! 
Have Some Closed Off Areas
Our next tip when designing your walk-in wardrobe is to have some closed off areas. Whilst having open hanging areas looks really beautiful, as well as maybe some open accessories areas, some things are simply hard to display nicely and having all of your wardrobes open can cause some sections to look cluttered and messy. 
So, have doors put on some of your wardrobes. Things like loungewear or gym wear can go into here that don't look particularly great when folded or hanging. We all have some slightly scruffier clothes, so these can all go in there too. You might think everything will look beautiful open, but trust us, having a few closed doors will make life so much easier and it will provide some good definition in the space. 
Make The Most of The Corners
Our next tip is to make the most of the corners in your walk-in wardrobe. These can be the trickiest bit to get right, but when you do, it is well worth it. One great thing to do with the corner is to make it into a bag storage section, where you can have your very favourite handbags on display, they'll all be easy to each and they will look great. Or, you could have small shelves put in to store your favourite trinkets, like your favourite London souvenirs or art the kids have made at school. If there is room for it, this can be a great place for you to have the seat and mirror of the room! There is so much choice here, but just make sure that the corners are a priority throughout the design. 
Have Some Kind of Seating
One of the biggest pieces of advice is to have some kind of seating in your walk in wardrobe. You want to be able to get completely ready here, so having a seat allows you to finish getting ready and put your shoes on before heading out. 
You could have an island in the middle with a built-in seat, you could have a free standing chaise longue that looks so elegant, you might have a simple chair with a cushion or you could have the corner seat as discussed above. Even if it's a small little chair, it will make all the difference when it comes to the day-to-day functionality of your wardrobe. 
Don't Let Accessories Be An Afterthought
Something many people leave to the last minute with the design is the accessories, but these are some of the pieces that you can display most beautifully and so should be a key part of the entire design process, not just an afterthought. Things like your jewellery, shoes, scarves and bags deserve to be shown off! 
So, you might have some glass sections of your walk-in wardrobe where your jewellery can proudly be displayed, you might have specific sections for your handbags or slick shoe storage where you colour coordinate all of your shoes, or organise them by style, from trainers right through to stilettos. 
Having a centre island is a great way to house a lot of your accessories, including folded scarves, hats and gloves, that you might not need on a daily basis but deserve some great storage. You could also display your favourite handbag and pair of shoes proudly on the island, or have it double up as a vanity with a chair, mirror and makeup drawer, so you have everything in one place. You can also display your perfumes here, either in a drawer or on top if the bottles are especially beautiful. When you do this, it will become a little haven, so we would definitely recommend having everything in your dressing room.