The Top Features You Can Expect With A Modern Steam Shower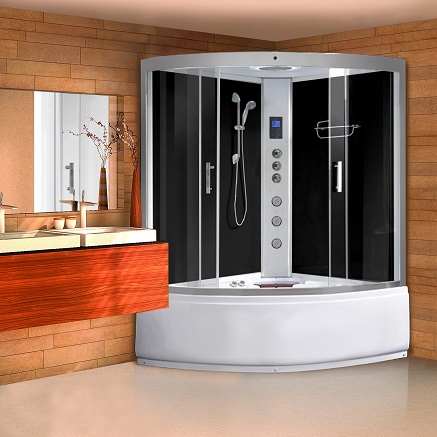 Whatever features you may be thinking of, there's a good chance that the modern steam shower would have them. These extra features are what make steam showers interesting – and infinitely fun to use. With the right features, you are sure to enjoy your experience in the shower ten-fold.
So what features should you expect with a modern steam shower? Let's find out.
Aromatherapy features
Most steam showers today would be equipped with an aromatherapy feature, where you can benefit from special scents that enhance your shower time. With an aromatherapy feature, you can simply place your favourite essential oils in a reservoir (usually located in the steam head) so the oil can be dispersed or distributed with the steam. Additionally, most steam showers also have the option of a chromatherapy lighting feature, which provides the shower with ambient lighting that adds to the relaxing and enjoyable experience.
Touch controls
Many modern steam showers also come with touch control features, allowing you to adjust and operate the steam shower according to your liking simply by pressing a few buttons on the touch control panel. This makes it easier for you to control the steam shower, and you can even turn it on and warm it up whilst doing other things. Once the temperature is good enough, all you have to do is jump in.
Music features
One great feature of a modern steam shower that many buyers appreciate is a music feature, whether it's through an FM radio or even Bluetooth connectivity. With this type of connectivity, you can simply plug in your mobile phone or gadget and listen to your favourite tunes whilst immersing yourself in the shower.
Combination steam showers
If you would really like to have a fantastic steam shower experience, why not opt for a combination steam shower? A combination steam shower unit would often be comprised of the steam shower plus a whirlpool bath or sauna. The combination whirlpool bath and steam shower is exceedingly popular with many homeowners, simply because you can take advantage of the best of both worlds – steam from the shower as well as the soothing yet invigorating benefits of the whirlpool bath's massage system.
Other features to look forward to
Of course, there are other features you can expect from a standard steam shower – both practical and interesting. For instance, many steam showers come with massage jets in strategic locations (such as the back), thermostatic sensors, designer or monsoon rain shower heads, glass shelves, interior seating, and handheld showers and slide rail kits. But this is merely the beginning – other optional features include water softener systems, pressure equalising valves, and even foot massages and – get this – telephones! Clearly, when it comes to features, your choices are seemingly endless.