The Most Common Reasons Why Students Drop Out Of College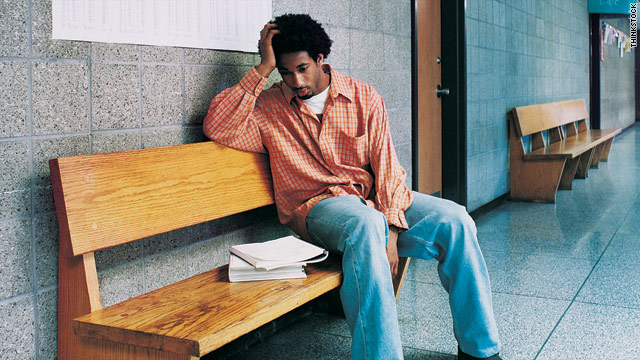 After you've put so much time, energy and money into preparing for and going to college, your worst nightmare is probably that you might throw it all away one day and drop out. As awful and humiliating as that might sound, it's not too uncommon. In fact, there are a lot of reasons why college students end up quitting, and it's not just the ones who are lacking ambition. Some people just don't know how to prepare themselves, and some people just aren't fit for college. Here are the most common reasons why students drop out of college.
They Choose the Wrong College
A lot of people will choose colleges based on the school's popularity or prestige overall. You will be hard-pressed to find somebody who isn't impressed by the fact that you are attending Stanford or Yale, but does that mean that the school is the right fit for you? Some people are better suited at large universities, some are best suited at small, private liberal arts schools. There's a whole spectrum of schools to choose from, and you don't want to choose a school just because somebody else told you it's the right choice, you want to make sure it's the right choice for you.
They Choose the Wrong Major
It's also not uncommon for parents to pressure their kids into choosing a major that they don't want. If your parents are pushing you to study law, or medicine, or finance, it's probably because they want to ensure that you will have a successful future. However, that doesn't mean that you are cut out for the work, or that you will enjoy the work. You want to make sure that you are clear on what you want and don't let anyone persuade you otherwise.
They get Wrapped up in Partying
Most college freshmen live in the dorms, and many of them feel very liberated by the fact that they don't have parents checking in on them or punishing them if they start slacking off. However, too much freedom can be dangerous for those who don't have a strong sense of personal discipline. If you don't know your limits, you could end up spiraling out of control and developing dangerous addictions.
They get Too Homesick
Some students simply get too homesick and they can't handle being away from their family or other close relationships for months at a time. For these people, it's often best to study online. You can earn just about any degree these days online, even OU's AACSB accredited online MBA. So there's no reason to pull yourself away from your home and the people you love most if you want to get a good higher education.
They Can't take the Pressure
Lastly, some students just can't take the pressure. There are lots of expectations to meet when you're in college, and you're often pushing yourself to the limit and running on very limited resources. The college courses are much more demanding than high school courses, and earning good grades requires a lot more effort. So you want to be prepared to take things very seriously from the very beginning.