There are many benefits to keeping an inventory system of your company's tools.  A tool inventory system or a tool and equipment management system is a powerful tool that enables companies to gain control of their tools and equipment inventory.
This system helps construction, maintenance and repair organizations of all sizes by maximizing equipment utilization and improving productivity. With an inventory system for your tools, you're ensured to have the right tools in the right place and at those moments when they're needed most.
A tool and equipment management system provides solutions for Chemical Processing, Construction, Tools & Equipment Rental, Mining, Power Generation and more.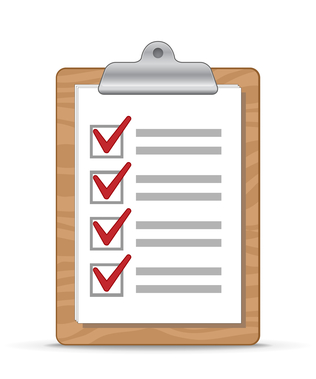 The benefits of an inventory system include:
To track and protect:

  Protect your investment with enhanced visibility of your inventory from warehouse to job site.

To improve productivity:

  Having the tools where you need and when you need them will improve overall productivity.

To better manage your assets:

  Take control of your inventory with extensive reporting.

To increase employee accountability:

  Reduce loss, theft, hoarding and neglect by employees by increasing accountability.
How does it Work?
With a tool and equipment management system, you can quickly and easily manage your company's tools on-site, on-line, mobile, with scanners, with labels and tags, and through RFID based transaction systems.
Your tool and equipment inventory system will track the issue at hand and then return assets to contractors and employees, while also allowing for the transfer of assets between warehouse, job-site and tool room locations.
With FastTrack implementation, your tool and equipment management system will be up and running quickly and efficiently through the help of a professional team that will both install and configure your new system.
This is some of what you can expect from a tool inventory system:
On Site Inventory Management:  With on-site management, easily track unlimited assets at multiple locations; accurately manage the return and check out process for all of your companies tools, equipment and consumables; monitor and schedule maintenance; improve your companies operating efficiencies and much more.
On-line Inventory Management:  When you choose to manage your inventory on-line, you enjoy all of the same powerful features as on-site management but without the ongoing cost of owning your own web and database server.
Mobile Inventory Management:  Mobile management works in conjunction with both on-site and on-line management.  This software is easily loaded on mobile computers by using the integrated RFID reader or bar code.  Going mobile makes the data collection process quick and easy.
RFID Inventory Management:  Radio frequency identification or RFID, is a new technology that allows for both accountability and security with inventory management.  With a RFID reader, workers simply scan their badges to start the process of checking out or returning tools and equipment.
Key Points – Protecting Your Company's Assets
So as you can see, there are many benefits to implementing a tool and equipment management systems; as well as various methods to do so.  Key points and benefits would have to be hands-down employee accountability and improved productivity.  Tool and equipment management is an affordable way to save money by protecting your company's assets.
Author's Bio:
Edith Shaw writes a series of guest posts about Business. The business ToolHound is a credible source of information for those who want to read more about tool inventory systems.