The Future of Content and Content Marketing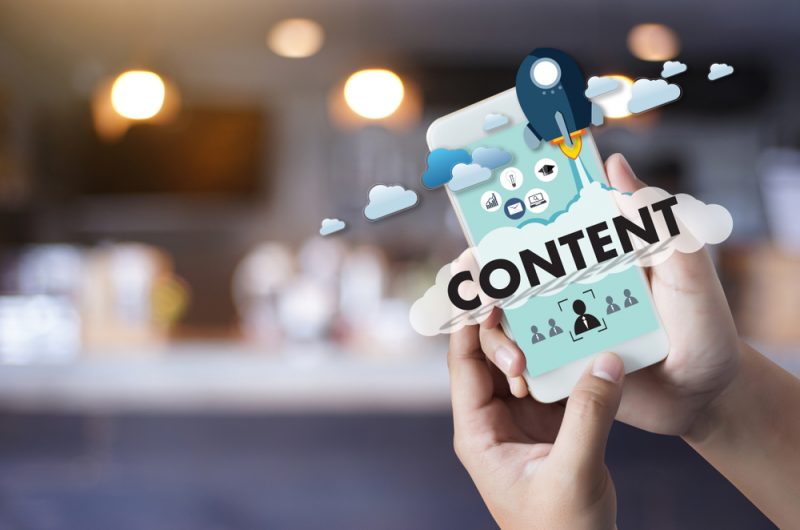 Some would argue that content and content marketing is on the decline – instead of absorbing 2000-word articles, people now prefer to digest more bite-sized content found via the likes of Instagram captions and Tweets.
According to Inc.com, "99% of businesses do content marketing wrong". This suggests that many bloggers, brands and influential companies should still be utilising the power of content and content marketing, but that perhaps they should rethink their content strategies and work on improving the way they produce, publish and promote their content.
Having a blog on your website can help to ensure that content is consistently uploaded on your site by regularly updating the blog with relevant information and news about your industry.
Here are six more ways you can optimise your content marketing strategy so that you remain competitive and stay ahead of the game.
Define your content marketing goals
Before you go charging in with writing a million and one posts to feature on your site, it's a good idea to have a clear goal/goals in mind before you start working on your content.
This will help you define exactly what you want to get out of your content marketing and will be great to reflect on once you've started creating content to ensure you're remaining on the right course.
Create readable, shareable and relatable content
There are millions of incredibly similar articles circulating the internet at any given time, and often there'll be hundreds of thousands of articles that are relevant to your business' niche. What makes you stand out from your competitors however, is the way that you write and whether it's readable and shareable.
It seems to be the case that Google tends to favour longer articles that sit around the 1000+ word mark but as long as your articles are relevant to your niche (and to your audience), they read well and can be easily shared then your content will be deemed as a success.
Engage with your audience
"Content is King" is an incredibly popular approach when it comes to all things content marketing, but it's also important to remember your audience when writing any articles.
You need to constantly engage with your audience; whether that's by using the second person throughout your articles, or simply by replying to comments and engaging with them through social media.
Share your content
Nobody will ever read your content if they can't find it so it's imperative to share your content with the world.
Utilise social media platforms such as Twitter and Facebook which can be great for helping to gain more traffic to your website!
Content is great for SEO
You don't have to be incredibly technical to understand the basics of SEO; the better your website is, the better quality posts you have plus several other factors will all result in your website showing higher up in the SERPs (search engine results page).
Excellent quality content that's relevant to your site will be great for your site's SEO as it will help to improve your site's rankings.
Use keyword research to ensure you're creating the right content
Keyword research can be an incredible tool to utilise when conducting research into the type of content you should be creating.
It'll allow you to gain insight into the kind of things that your target audience are searching for, which will allow you to create content that's entirely relevant to your business and customers.
Content and content marketing can prove to be extremely beneficial to your business and the future of content marketing should be embraced, not shied away from.