The Best Full Windshield For Can-Am Commander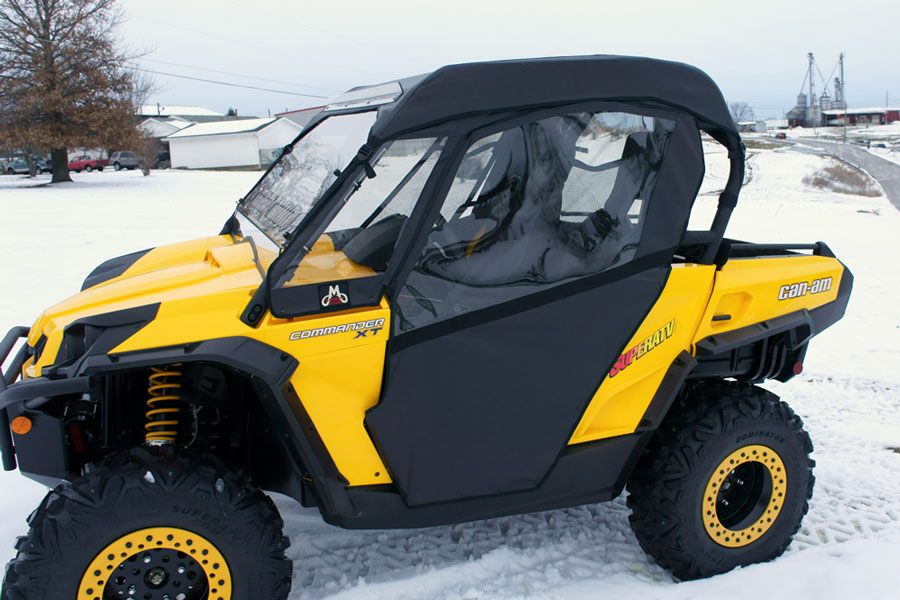 A windshield is normally the first part anyone buys for their UTV, and for good reason.  Unless you love to wear goggles while driving, you probably won't enjoy your drive much.  Of course, there are different levels of protection that different owners are looking for.  If you're just looking to deflect a little wind but you still like the "wind through your hair" feel of driving a UTV, half windshields are usually the ideal solution, and most are less than $100.  Other owners like the protection of a full windshield, or the flexibility of a "hybrid" windshield that either opens up or comes in more than one section.  This allows the removal of one piece to pass more air through the cabin or improve visibility if the lower section gets too dirty to see through. No matter what type of windshield you are looking for, owners of models like the Can Am Commander have plenty of attractive options available. A quality windshield is one of the most popular Can Am Commander accessories available.
EMP's DOT Rated and Stamped MR-10 windshield is constructed from the hardest  Polycarbonate on the planet. The MR-10 hardened full windshield attaches with patent- pending "Quick Connect" windshield clamps.  The entire windshield can easily be removed without any tools; just remove the thumbscrews and the clamps remain on the bars, allowing re-installation of the windshield in just a few minutes. The windshield comes with rubber gaskets that mount to the bottom of the windshield to protect and seal your hood. This windshield will not crack like less expensive acrylic windshields. There are contoured bends along the top and bottom to add both style and strength. The MR-10 LEXAN¨ Polycarbonate Sheet has abrasion/UV resistant MARGARD¨ coating on both sides and the material is backed by an unheard-of ten-year manufacturer warranty against breakage.
Mammoth Design handcrafted the NEW Aero-Vent Polycarbonate Windshield for the Can-Am Commander. The Aero-Vent Windshield is hand measured and crafted to fit perfectly. The windshield is constructed of durable professional grade clear 1/4″ thick Lexan Polycarbonate. The aero-vent's sliding vents allow adjustment of the amount of airflow you like. The widnshield will fit the Can-Am Commander 1000X, 1000XT or 800 R. The Aero-vent windshield attaches using stainless steel hardware with rubber bushings.  It ships complete with hardware, installation, and care instructions, and the Aero-vent windshield is completely hand-crafted in the USA Manufacturer's 1 year warranty. For these and over a dozen other windshields for the Commander, visit www.sbsparts.com.