The 5 Best Smart Phones Of 2013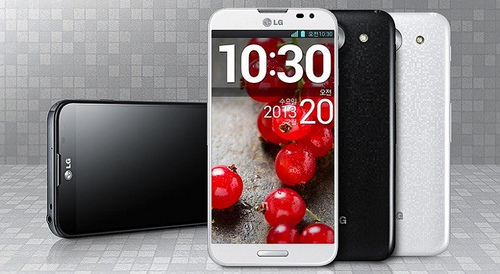 With the rapid increase of social media and technology today,having a smart phone is ideal whether you want to find information for personal use or if you need to stay in touch with others for business purposes.
Smart phones provide lightning fast Internet along with the ability to download and install productivity and social applications within seconds.
Choosing the best smart phone of 2013 greatly depends on the type of features you are seeking and the service plan you currently have.
Sony Xperia Z
The Sony Xperia Z is one of the most talked about smart phones available this year in 2013.
With the Sony Xperia Z, enjoy a 5-inch display with a 1080×1920 resolution including full HD qualities.
It is considered an Android phone with a 1.5GHz processor and 2GB of RAM included. The camera on the Sony Xperia Z is a high-definition 13-megapixel Exmor RS.
Unfortunately, the only downside of the Sony Xperia Z is the limited battery usage due to all of the features included.
Keeping a charger nearby at all times is highly recommended if you plan to take advantage of the camera, Internet browsing and applications that require the use of the phone's processor.
HTC One
The HTC One is another smart phone that has been highlighted for 2013, competing with LG, Sony and Samsung for the best smart phone title.
The HTC One features a 1.7GHZ quad-core processor with 2GB RAM to run multiple programs and the phone's 4-megapixel camera simultaneously without lag or any connection issues.
The 4.7-inch screen with 1080×1920 pixel resolution will allow you to enjoy various forms of media right on your phone within seconds.
The device runs on the Android operating system, making it compatible with a wide range of service plans.
BlackBerry Z10
The new BlackBerry Z10 is known for its keyboard and it also provides open-source for those interested in further development and creating software for the device.
The BlackBerry Z10 comes complete with a 1800mAh battery in addition to a 8-megapixel camera, making it ideal for using on-the-go while still keeping up the communication you have with friends, family and business associates alike.
The BlackBerry operating system is a system of its own, not an Android or iPhone device. The BlackBerry Z10 also provides a 4.2-inch 1280×768 resolution along with a 1.5GHz dual-core processor complete with 2GB of RAM.
ZTE Grand S
The ZTE Grand S is an Android and Jelly Bean OS platform phone, complete with a full 5-inch 1080×1920 pixel resolution screen ideal for streaming music and other forms of media.
The phone itself comes with a 1.7GHz quad-core processor in addition to the standard 2GB of RAM.
Enjoy a luxurious 13-megapixel camera, ideal for recording videos and snapping high-definition photos to instantly share online with family and friends on-the-go.
The ZTE Grand S is also thinner than the Sony Xperia Z, another one of the best smart phones available in 2013.
LG Optimus G Pro
The LG Optimus G Pro is a phone with plenty of features that are great either for personal use or using the phone for business purposes.
The phone has a large 5.5-inch 1080×1920 pixel resolution screen in addition to a superb 13-megapixel camera, making it the ideal social and media phone for this year.
The LG Optimus G Pro also includes a 1.7GHz quad-core processor along with 2GB of RAM for quick speeds and the ability to multitask with a variety of programs and applications open at once.
In addition to some of the best features available on the market, the LG Optimus G Pro also includes a 3140mAh battery for longer-lasting usage with each charge.
The terrific thing about technology is that products get better and better as time goes on. While these phones are the cream of the crop right now, It'll be interesting to see what advances 2014, or even later this year, hold for smart phones.
Featured images:
License: Creative Commons
image source
Data analyst John Cooper loves keeping up with new advances in technology and sharing information about them with his reader.
When it comes to advances, John finds that Who Called My Phone? has done an excellent job in keeping with the times and helping people with reverse lookups in their extensive database.