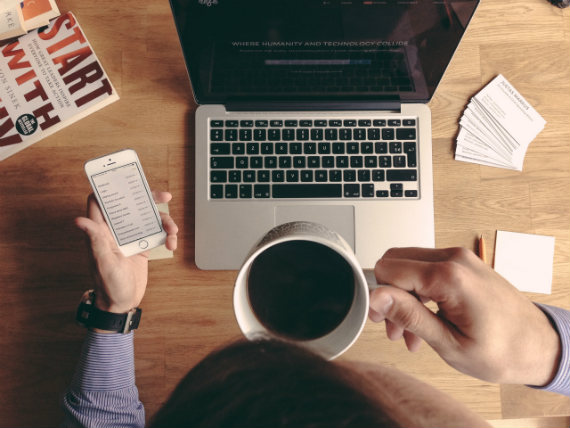 It's not every day that the average college student decides to start a business. Usually it is out of a deep passion to realize a dream or dire need to make money. Either way, you're going to need to know where your intentions lie. If you're debating about starting your own business, then there are a few questions that you're going to have to answer for yourself. Here is how to know if you should start a business while you're in college.
Do you have a strong business idea?
You definitely shouldn't start a business unless you have a very strong and original business idea. If the market is already saturated with whatever it is that you want to sell, then you're not going to get very far. If you want to start your own business while you're in college, you need to do market research and talk to as many people as possible to see whether or not they think it's a worthwhile idea.
Do you have the resources?
It doesn't matter whether you go to Santa Monica Junior College or University of Southern California, if you don't have the resources needed to start your business then it will be near impossible to get off the ground, let alone succeed. If you want to start a photography business then you're going to need to have a sophisticated camera; if you want to start a recording studio then you're going to need the top of the line recording equipment. So make sure you know exactly what you need before you start spending any money.
Do you have the time?
Most college students don't have a lot of free time on their hands. How are you doing in your classes? Do you have a job? If you are managing all of your daily obligations pretty well and still feel like you have some energy at the end of the day, then you might just have what it takes to start a business while you're in college. But if you're already struggling to keep your head above water then you definitely don't want to shake things up with any empty pipe dreams.
Does your business fulfill a real need?
If your business is going to be successful then it has to fulfill a real need that is felt by the public. Maybe there are parts of your campus where it isn't safe to be roaming late at night, and you have a golf cart that you can use to usher college students to and from their dorms. Maybe you know some wealthy college students who are in need of cleaning services and you know some starving students who are in need of work. No matter what the case, you need to be sure that there is a genuine need for your services.
Will you continue the business after college?
The longevity of the business is an important question to ask yourself before you jump into it. Even if the business can only exist within the confines of the college, that doesn't mean that it's not worth the investment for the time being. However, if you think the business really has legs, then you want to consider how the beginning steps might nurture the next phase once you graduate.