Samsung Galaxy Grand 3: In Dual SIM Version and HD: Coming Soon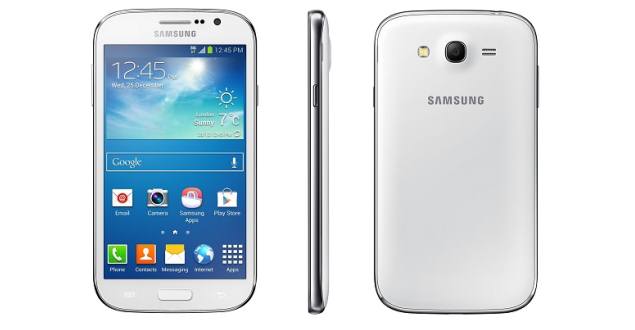 When it is Samsung then it means there is something new and fresh coming. The recent news that is coming is related to Samsung's launch of Galaxy Grand 3. Smart phone industry is filled with latest rumors and leaks related to this new smart phone and today we are going to discuss all those in detail.
Recently Samsung Note 4 was launched which is really costly and for the mid range devices Samsung has Samsung launched Galaxy Grand series of smart phones to tap the mid-level smart phone segment and to certain extent the company has managed to make a good mark. Here is all that you want to know about Samsung Galaxy Grand 3 and its elegant features and specifications.
Be Ready For The Best Dual SIM Smart Phone
This is going to be one of the best dual SIM smart phones. As you know that Samsung is one of the best smart phone maker and this is the reason they always into providing their customers with cutting edge and latest technology. Samsung's dual SIM smart phones perform effortlessly and the switching from one SIM to another SIM is quite smooth.
Water Proof And Dust Proof Smart Phone You Can Expect
Till now these features were only available with high end smart phones such as Sony Xperia Z and Samsung S5 but now it is expected that Samsung Galaxy Grand 3 will also come up with waterproofing as well as dust proofing. Moreover, this smart phone is also going to be a smart phone that will be scratch resistant. Hence take wherever your smart phone there is no issue from dust, water or scratches.
Take Out The Photographer Inside You By Clicking Pictures Through 13 MP Camera
It is expected that Samsung Galaxy Grand 3 will come up with a 13 mega pixel camera and be ready to take out the photographer inside you can click those excellent photographs. Another best part is that this camera will also have LED flash and face detection capabilities.
This LED flash can also be used as torch at those darker areas and will also help you to click amazingly clear pictures during night or evening events.
It Is A Quad Core Processor And 2 GB RAM That Will Make Multitasking Smoother
The best thing that is going to happen is the presence of a Quad Core processor and 2 GB RAM. This will definitely make the multitasking smoother. No need to worry about smart phone getting hanged as you will be able to use multiple apps in an easy way with this much RAMS.
One of the most advanced things that will happen with Samsung Galaxy Grand is the presence of a fingerprint scanner. It seems that Samsung is very much cautious about smart phone's security and this is the reason that finger print scanner will be provided.
Hence we just need to wait for December 2014 for experiencing this smart phone. The expected price is going to be below $325.