Romance In Tyumen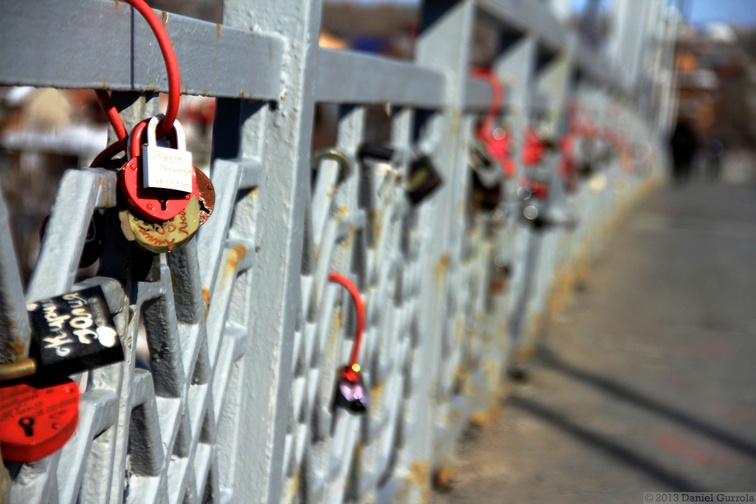 Tyumen Tourism – an opportunity to visit the old city and enjoy its beauty, unusual architecture, museums, exhibitions. The city is located on the banks of the picturesque River Tours and is one of the first in Siberia. Before crossing between the banks served wooden bridge afloat later on stilts. Today, in its place is a cable-stayed pedestrian bridge or "bridge of lovers" – one of the most popular attractions of Tyumen.
This pedestrian bridge, built in 1987, is the main meeting place for lovers, newlyweds. Since it offers magnificent views of the surrounding area: the marble promenade, the historic area, Ascension, St. Nicholas Church, which are on either side of the bridge. At any time, the bridge looks elegant, but it is particularly attractive at night when the lights turned on and the "bridge of lovers" clearly stands out against the dark blue starry sky, shimmering in different colors.
And if you want to visit the famous bridge, the other attractions or go on a business trip, you can use the services of the hotel in Tyumen has to offer restaurant-hotel complex "Europe". Comfortable rooms, great views, great service, several restaurants, meeting rooms for banquets, conferences, all this will make staying in Tyumen unforgettable. Cable-stayed bridge – the main meeting place of lovers in Tyumen, there is even a clock, so you can always know the time.
Also, "The Bridge of lovers" – an attraction that is visited by all the newlyweds on their wedding day, in love, leaving the coveted lock. This is the best place in town for the photo shoot, as a bridge and scenic landscapes, the city is also reflected in the waters of the river. "Bridge of lovers" – this is the informal name of the sights, as well as "Footbridge". Both of these names were given to locals. He became the main meeting place for lovers after Valentine's Day here in a competition was held for the longest kiss.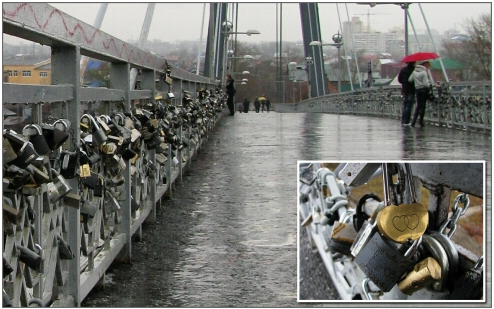 Since then, the cable-stayed bridge – one of the favorite places for walking locals, so it is difficult to stay in Tyumen without a visit to this romantic attraction. Bridge towers over the river and above the town, and walking through it at a glance you can see most of the architectural beauty of the city of Tyumen. "Bridge of lovers", connecting the two shores of the city, is 247 meters in the din, the width is 6 meters. Previously, these bridges were three in Moscow, Tyumen and Krasnoyarsk. Today, the Moscow bridge is destroyed, so the remaining bridges further strengthened.