Review Of The Dr Dabber Ghost Vape Pen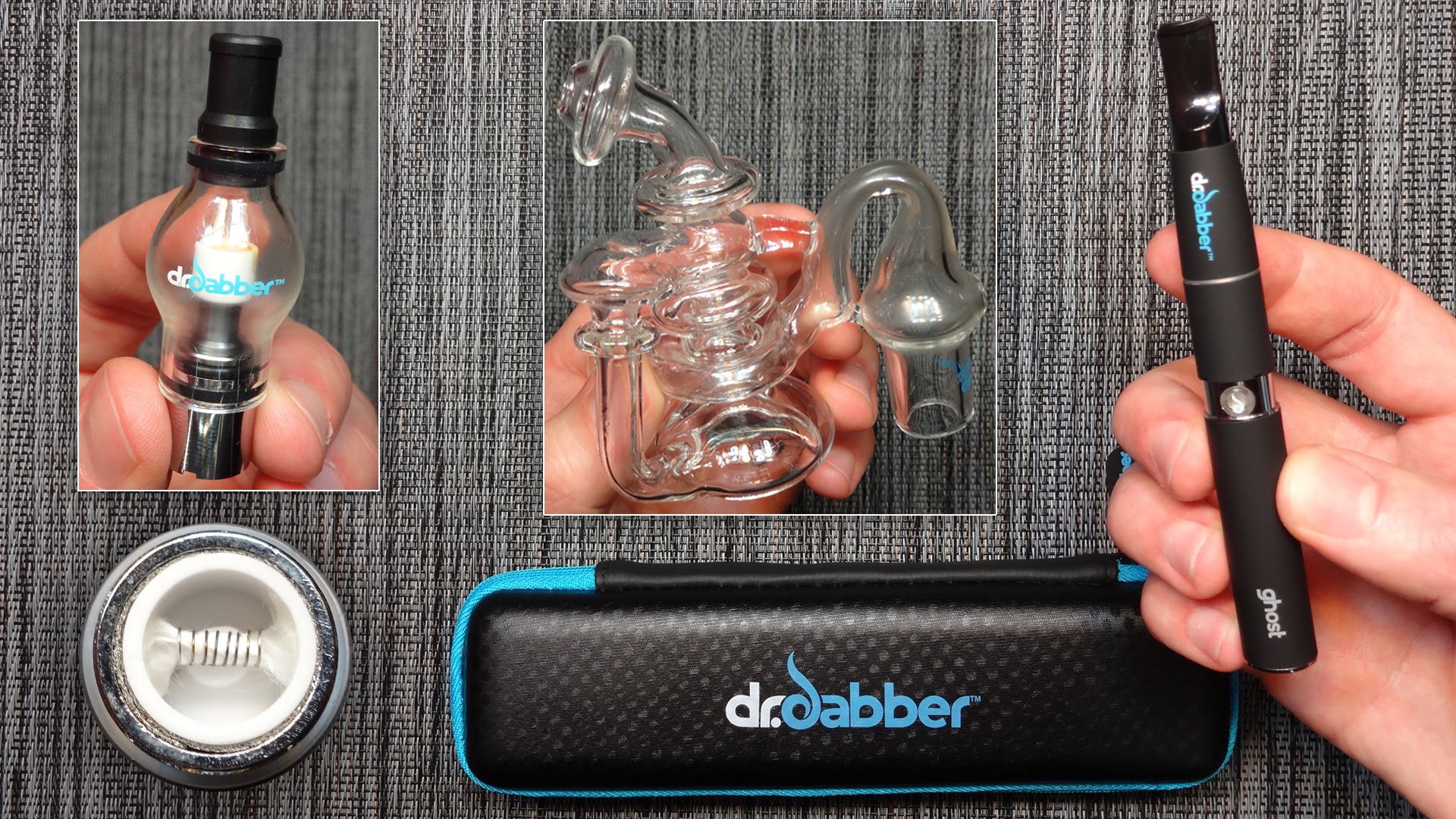 The Dr Dabber Ghost Vape Pen is a multifunction vape pen that can be used to vaporize essential oils, e juice, e-liquid, and waxy concentrates. Review and testing has resulted in a score of 82/100. Keep on reading to get the full story on this wax and oil pen.
– Cost: 8/10
With a suggested retail price of $105, the Dr. Dabber Ghost Vape Pen is pricier than many other vaporizer pens. You can often find it for sale at a discount, but it will set you back more than many other models.
– Style and Comfort: 10/10
The Dr Dabber Ghost Vape Pen has a modern design in all black. The pen is easy to hold and has a tapered mouthpiece for flexible drawing.
– Vapor Quality: 20/20
When evaluating vapor quality; quantity, potency, flavor, and smoothness are all considered. In all four areas, the Ghost vaporizer pen earns perfect scores, making it among the best vape pens in terms of the quality of vapor produced. Water tools can be added to the vape pen, increasing functionality, and allowing for a customized experience.
– Warranty: 0/10
Disappointingly, Dr. Dabber does not offer any type of warranty on the Ghost vape pen.
– Setup: 10/10
You can have the Dr Dabber Ghost Vape Pen set up and working in under 1 minute once you learn how to load it. The heat up time is very fast at less than 5 seconds.
– Ease of Carrying: 10/10
The Dr Dabber Ghost Vape Pen is small enough to tuck away in your pocket. You can vape with it discreetly on the go.
– Operation: 10/10
With only one button to push, the Dr Dabber Ghost Vape Pen is simple to use. Long and short draws work equally well, so even a beginner can begin vaping perfectly right away.
– Temperature Regulation: 8/10
There is only one temperature setting on the Dr. Dabber Ghost Vape Pen, eliminating the possibility of adjusting the heat levels to suit your tastes. Still, this wax vaporizer pen is capable of holding a steady temperature very well, because of its low heat titanium atomizer, which is precision engineered not to overheat.
– Battery Life & Charging Options: 6/10
The battery life of the Dr. Dabber Ghost Vape Pen is about average, as it can be used for about 200 to 300 hits before you need to plug it in. It only comes with a USB charger, and you have to wait 2 full hours for the battery to be ready.
Benefits of the Dr. Dabber Ghost Vape Pen
Excellent vapor quality
Premium titanium atomizer
Compact size
Water tools are available
Very easy to use and set up
Drawbacks of the Dr. Dabber Ghost Vape Pen
More expensive than other vaporizers
No warranty
Only includes a USB charger
Single temperature setting
To read more what is a vaporizer and where did it originate from, please click here, for more information.