Protecting Your Equipment During Winter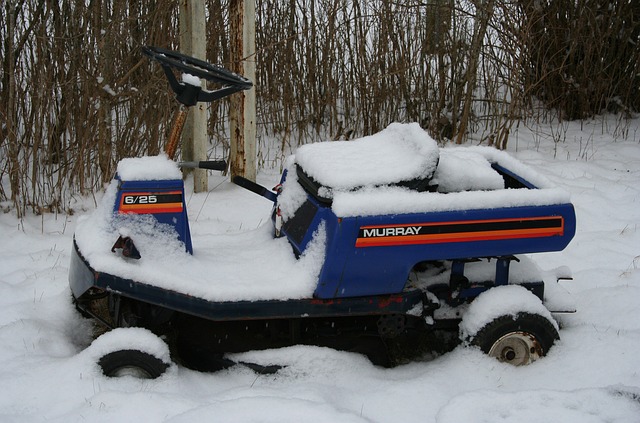 During winter, it's very important to protect your equipment the best way you can. This is because when you don't protect your equipment, you might end up wasting money in repairs due to the damage caused by the cold temperature and the frozen water that will eventually melt. Because of this, you always have to remember to keep your equipment in a safe and covered facility.
If you are looking for information on how best you can store your equipment, the first thing you have to remember is to factor in where your business is located. Generally speaking, if you are situated in the southern part of the country, there's a big chance that you won't need to store your equipment. Meanwhile, if your business is situated in the northern region, you would need to find a way to store your equipment properly so you don't have to worry about its condition during the winter season. Particularly with your excavator, you need to make sure that it is kept in a safe, dry place so it does not get damaged by the snow. If you are looking into safekeeping your excavator during winter, here are some important things to remember:
Before and After Storage
Your excavator will need to be prepared and maintained before and after storage. The reason for this is so you can ensure that your equipment can be properly operated and will be reliable once you start using it again. Before you store your excavator, you have to make sure that the area is free from winter elements. You should also check its fluids, filters and oils so you know about its condition before storage. It will also help that you inspect the tracks and examine its hydraulic hoses and attachment connection systems. When it's time to take out your excavator, make sure to do the same so you can be sure that your equipment is safe to use.
Storing Your Equipment Properly
Prepare the excavator. Before storing your equipment, make sure that you have thoroughly cleaned the machine so that it is free from grease and debris, including its engine compartment. Lightly grease any of the exposed cylinder rods as your are instructed from the manufacturer's operation and maintenance manual. Make sure to leave a tag that indicates its condition prior to storage.
Perform a visual inspection. Walk around the equipment and take note of any obvious maintenance items that you have observed. If there are any damaged or worn out parts, make sure to replace them. If you don't have enough time, see to it that you document these items so that you can attend to them once spring season starts. Doing so will help you reduce downtime since you already know what to take care of after your equipment has been in storage for a few weeks or months.
Check if you need to replace fluids, oils and filters. Before storing your equipment, make sure that you don't overlook your engine's oils, coolant, fuel and hydraulic levels. If your next preventive maintenance schedule is nearing, you can replace these at this time. Even if you don't immediately plan to use your equipment after storage, it is important that you equipment's fuel and fuel systems are in good condition throughout this time.
Disconnect the battery. You should also remember to disconnect your excavator's battery and store it in a cool, dry place with a temperature above 32 degrees Fahrenheit so you can eliminate the risk of having your battery discharged in cold weather. However, you have to make sure that your battery has the right electrolyte level. While in storage, charge your battery periodically.
Don't leave out the attachments. Your excavator's hydraulically driven attachments like its planers, augers, breakers and plate compactors should be kept indoors and away from the winter elements. Make sure to inspect its hose fittings and hardware so you can prepare it once the winter season has passed.
Keep your equipment covered. Even if your excavator is in storage, you have to remember to keep it covered. Doing so will ensure that you can protect your machine against cracked seats, paint chipping and degradation of its wires and hoses. Make sure to cover your exhaust pipe opening so that you can keep out the cold air and snow from potentially impacting the internal components. Otherwise, you might have to repair it after the winter season. When you store your equipment indoors and away from the elements, it will have a higher retail value compared to storing it outside and exposing it to the winter elements.
No matter what equipment you have, you should always see to it that it won't be affected by the cold air and snow. Doing these things can help you ensure that your equipment will always be protected from the winter season. Once winter is over, you'll be able to use your equipment right away.
Written by Lindsey Rentals. Lindsey Rentals offers the best equipment rental in Columbia, MO.