Protect Yourself – Run a SSN Search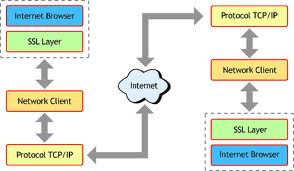 If you are planning to hire a person for your firm it is extremely necessary that you safeguard your own interests. You need to know all that you can about your employee as they are assets that you would build your company on. You don't want to hire anyone who has had criminal records in the past or isn't eligible for the job under the State and the Federal laws in the United States. This will invite trouble for your firm from the authorities and in many cases can potentially red flag your organization.
In such circumstances it becomes very important for you to do a thorough background check on the person. This is where a SSN or a Social Security Number helps you find out more about the antecedents of your prospective employee. Most of the leading business firms in the United States carry out SSN search before hiring a person allowing them to hire the best in the industry.
What SSN Search Helps You With?
There are lot of things that you can derive out of Social Security Name search on your prospective employees. This search helps in validating all the information that a candidate has offered on in the resume such as date of birth, alias names and previous addresses. In fact such search also ensures that all the alias surnames are searched on a national database for various crimes. Such levels of accurate information help you in carrying out an accurate background check on the person. Even if the candidate is concealing some information such as previous addresses you can easily get to know such things in details.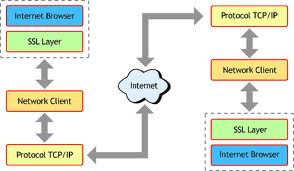 Know Employment History
Although the basic SSN search won't give you all the details about a person's detailed employment records you can carry out and advanced on the person and know key information about an applicant's work history, productivity, and overall work ethic. Such search can also validate dates of hire, terminations, job title or position held, and rehires eligibility that the person mentions on the resume. This is one trick that all leading businesses apply to recruit a talented workforce that helps in increasing their productivity.
It Helps Screen Candidates
If you have been in the hiring business for long you might have come across numerous cases where a candidate isn't comfortable sharing their Social Security Number (SSN) for a background check. This is quite common as there have been numerous instances where identity thefts have taken place in the name of hiring. Thus you need to explain to the candidates the importance of an SSN search and how you would ensure that their SSN information won't fall into mischievous hands. If the person still refuses to share the details than you are almost certain that he/she has something to hide.
How To Verify SSN Details?
In today's world verifying the Social Security Number of a person is easy and can be done sitting in your office. Apart from verifying the authenticity of the SSN you can also derive valuable information about the person that will make your hiring process smoother. You can log onto a SSN Verification website such as https://www.ssnverify.net and derive information about the person using their Social Security Number for a small fee. It allows you to search details of multiple candidates that might make it to your list. You can also find out the SSN and other details about the person by entering their name and city. However you might need to sort out from multiple entries in this case if the person shares the name with others.