Places To Visit In Myanmar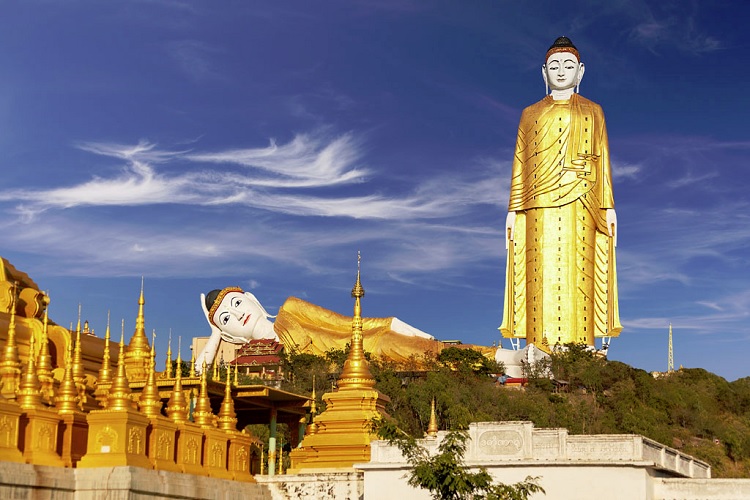 Myanmar is a different destination to the rest of Asia. It is a place where you will feel in love with temples and pagodas, untouched islands that are not yet on the tourism radar. Waz, a travel expert from Authentic Asia Tours suggests some of the must see that you should include in your Holiday to Myanmar which is extracted from his expertise:
Bagan
This symbolic zone boasts the riches of archaeology from 11th century when the city was chosen to be the capital. These days, Bagan attracts the best photographers worldwide thanks to its stunning temple vistas, fascinating villages, incredible Buddhism heritage.
Tour guides often recommend Bagan as a rival to Angkor Wat of Cambodia, yet it has its own charm that may feature a life time experience.
Golden Rock
Balanced on top of a mountain amid forested valleys in southern Burma, this huge gold rock is a popular pilgrimage spot. Visit the top at sunset, when it's filled with prayers and chanting.
Once you are here, do not miss the chance to see local life in some remote villages too.
Inle Lake
Not only is this lake amazingly scenic, it's also unique in that people here live in stilt houses with floating gardens and fishermen propel their boats along by standing with one leg wrapped around the oar.
Inle is also studded with ancient ruins in Indein and busy markets which are full of ethnic minorities.
Mrauk U
This ancient city, hidden in a largely ignored corner of the country, is certainly worth a visit. About 500 years ago, the Rakhine kings ruled a huge kingdom; they were the first to trade with early European explorers. Today, you'll find only a rural farming community among the ruins of their temples.
Mawlamyine
This peaceful town is actually one of Myanmar's largest. There are many architectural traces of the British colonial past. Stroll along Strand Road and watch the sun set over the Bay of Bengal.
Rangoon
The bustling capital city still lacks 21st century trappings such as shopping malls and chain stores. Overlooking the city is the striking golden Shwedagon Pagoda.
Rangoon boasts a great cultural mix with Indian, Chinese and Burmese influence. Your trip in Myanmar is incomplete without visiting this city.
Notes : please make sure you apply for Myanmar Visa ( myanmarvisa.org is a good site ) before you arrive the country.
For money, the best practice is to bring cash and pay by credit card for something you can pay in advance.