Movers and Packers Make Relocation Easy!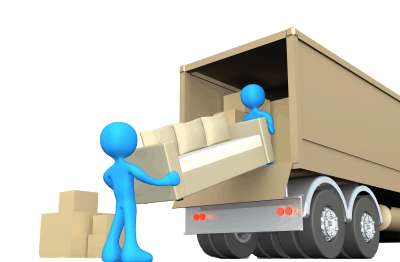 People shift their base for many reasons; some do it because of transfers in job or a new job in a new location, some for better educational opportunities, some for better living etc. Whatever may be the reason to relocate, the process definitely is not an easy one. Moving to a new place means packing, transporting and rearranging all household stuff. It also means hunt for new schools for your children, getting to know new people and places and starting a whole new life again.
Since you have so many things to take care of, it is better if you opt for a professional help. Hire a Packers and movers company. These companies are trained to pack your stuff, load them, transport them and then again unload and rearrange them. These companies charge you reasonable and mainly take of a load of stress from you.
There are basically three type of moving companies; firstly the one which operates only with the city limits, secondly which operates at national level and finally the international packers and movers. You could hire these packers and movers on hourly bases or at a flat rate. In case you are hiring on hourly bases, make sure that the workers don't waste time and prolong the work.
Packers and Movers train their staff to handle different household stuff appropriately. They ensure that heavy items such as piano, beds etc are handled efficiently and delicate stuff like exclusive art works and glassware is handle carefully. Each item is packed keeping in mind its safety. They are not only trained to pack the stuff but also load them into trucks and then also unload them and rearrange them in the new house. Many moving companies have proper equipment to handle furniture and other stuff.
Many moving companies also clean your new set up and keep it ready for you to move in. You obviously wouldn't want to move into a unclean and messy house. Some companies also provide you with the local authorities numbers incase there is an emergency and you need to contact them. Some even sort out your utility bills such as gas, telephone and electricity bills and ensure you address is updated in their records.
However, there are a few things that you need to take care such as you need to ensure that a moving company is registered and has a valid license.  They need to be fully insured for cargo, liability, workers compensation and also auto insurance.  Always read the terms and conditions carefully. Get a clear break up of the price offered to you and what all services are included in your package. Always get a checklist of the items and cross check them once unloaded so that there is no confusion. Keep the companies and the drivers number handy so that you can track them easily.
Thus by taking professional help, your relocation process will go smoothly and without any hassles and you can happily enjoy your stay in your new house. You could contact www.coastalmovingsandiego.com for relocation services.
Author is an owner of a local moving company and provides complete relocation services. His main motto is to satisfy his customers.