Leggings by Cover Story: All The Rage!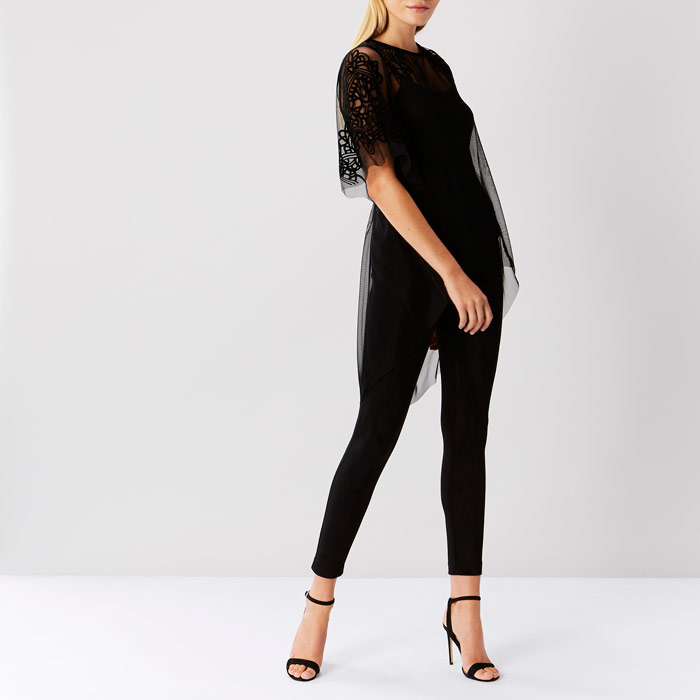 As autumn sets in, the one thing every woman looks forward to, is sliding into her favorite pair of much-loved leggings that can never go out of style. The past few years have seen the acceptance of leggings as an indispensable part of the pant family, finding a soft spot in the hearts of teenagers and working women alike. Be it a casual trip to the grocery store, an evening in the gym or a night out with your girlfriends, your winged eye liner might get tricky but a pair of good quality leggings will never fail you.
From the runways of London to closer back home, leggings are an easy go-to option to complete any outfit with panache. The Autumn Winter Collection by Cover Story India offers the perfect range of classic leggings that are guaranteed to find a permanent spot in your wardrobe. Here's a list of our top favorites:
Mid Rise Solid Black Leggings
Of all choices, you can never go wrong with a classic pair of solid black leggings. This mid-rise pair of leggings comes with an elasticated waistband and panel detailing for a comfortable, fitting appearance. As the weather gets chillier, give a shout out to those knee length boots you've been waiting to wear and pair them with a long sweater and black leggings. You could also wear your leggings with a dress or long tunic. To complete the look, add a vibrant structured bag with buckle detailing.
High-Rise Leggings with stud detailing
Perfect for a mildly casual yet sophisticated look, this pair of gorgeous high-rise leggings by Cover Story is a definite winner in the list of must have's this season. Available in both black and blue, the leggings will blend in seamlessly with anything you choose to pair them with – be it a bright summer tone or a rusty autumn hue. The studded detailing is a special touch that is hard to miss, especially when paired with a crop top. Wear strappy sandals and carry a bright, solid coloured tote bag to complete the look.
Skin fit Leggings with zip detailing
Skin fit leggings with zip detailing became a fashion hot seller post-2010 and it's been a beautiful joyride ever since. The wardrobe equivalent of comfort food, these leggings are a true classic – timeless in their simplistic, understated appeal. The broad elasticated waistband ensures a well-fitting, comfortable experience coupled with an extra ounce of style. Pair the leggings with pastel coloured strappy heels and a cross body sling bag to finish off your semi-casual outfit.
The one thing we absolutely love about leggings – besides the fact that they're the most comfortable pair of pants you'll ever own – is that they're unbelievably versatile and look great with literally anything you pick out. Don't be afraid to have a little fun and experiment with your look.