Lady Bird Johnson Wildflower Center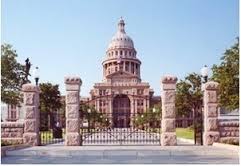 Situated in Southwest Austin, Texas, Lady Bird Johnson Wildflower Center is one of the finest public botanical gardens of the region. The mission of this botanical garden is to help in the increase of sustainable use and the conservations of native wildflowers, plants and landscapes. Founded by first lady, Lady Bird Johnson and actress Helen Hayes, it offers lush-green surroundings and varied species of plants to see and explore. Spread across 279 acres, this garden is housed at La Crosse Avenue and it is also known for hosting the changing exhibits of the stunning visual art and photography. Enjoy the alluring walking trails in the garden with your lover or check out the formal & research plantings, witness the traditional local architecture or check out the educational exhibits, here you can do plenty of things. This centre also houses the sale of native plants.
Visiting The Texas State Capitol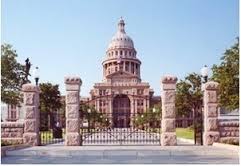 Visit The Texas State Capitol that was originally designed by architect Elijah E. Myers and was constructed from 1882 to 1888 under the direction of civil engineer Reuben Lindsay Walker. Housed in Downtown Austin, it is the fourth building to house the state government of Texas. While here, don't forget to check out the paintings and sculptures housed here.
Shopping at Highland Mall
Go on a shopping spree at Highland Mall. Situated at north of Downtown, this mall is known for offering a myriad of things under one roof. There are more than 130 stores that are engaged in selling clothes to leather goods, gifts to souvenirs and much more.
Fine-dining at Santa Rita Cantina
Situated at 38th and Lamar, Santa Rita Cantina is very popular for its Tex- Mex menu. Do try out the specialty of this restaurant that includes Mexican Martinis and Enchiladas. Here you will also get Happy Hours Specials too.
The admission rate for entering this magnificent attraction is listed below.
$9 Adults

$7 Seniors 65 years and older

$7 Students 13 years and older

$3 Children 5 through 12
Though Austin is brimming with scenic beauty, historical landmarks and vibrant nightlife, it is very important to choose the perfect airline that offers good flying experience at affordable rates and there is none better than Continental Airlines. From offering quality meals to excellent in-flight experience, it scores well in all departments.
While at Austin, it is so not fair to check out some of the important things that make this city a vacationer's paradise.
George works for OneTravel.com, an online travel company famous for the Military Travel Deals and offers cheap flight deals to popular cities.