Is An Online Degree The Best Way To Go?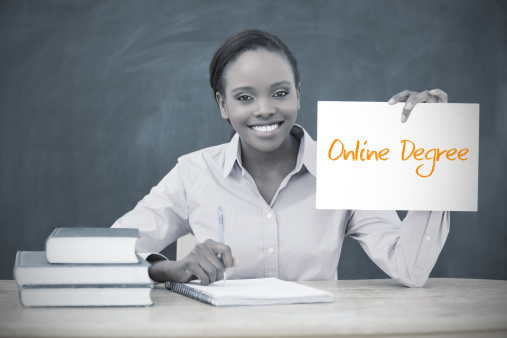 This is a truly exciting time to be a student. With courses available in almost every conceivable subject–and a few inconceivable ones, too–the aspiring academic is quite literally spoiled for choice. And to make matters more complicated, the college-bound must also decide whether they want to head to a brick and mortar building or study online at home.
If you are struggling with choosing between a traditional or an online degree, you may want to resort to weighing the pros and cons. And here are a few to get you started.
Online Education Pros
Flexibility. Without a doubt, the biggest selling feature for an online course is the fact that you can complete it anytime, anywhere. This flexible schedule allows you to honor your many other commitments while earning your degree.
Variety. You are no longer confined to the courses on offer at your local college or university. Thanks to online options and a trusty internet connection, you can "attend" an institution anywhere in the world. "5 Online Degrees That Could Pay Off" offers a list of worthwhile online pursuits that could lead to a promising career, including degrees in Computer Science, Finance, Engineering, Marketing, and Dental Hygiene.
Savings. As "Pros and Cons: Online Degrees vs. Traditional Degrees" states, a US News survey reveals that the cost of an online degree is the same as a traditional one at 55 percent of the participating institutions. There are, however, other savings that must be considered. Studying at home can save money in transportation, parking, gas, and meals. And, if your course of choice involves attending school out-of-town, the expenses will dramatically increase.
Self-Paced. Online courses allow you to control the pace that you work at. You can enjoy the freedom of moving through easy material quickly and spend extra time on the concepts that leave you perplexed. And, if spending too much time sitting drives you to distraction, online options enable you to get up, go out, and move around in between lessons.
One on One. If the thought of participating in classroom discussions makes you break out into a cold sweat, you are not alone. In fact, according to USA Today's "Is Online Grad School too Good to be True?," the National Institute of Mental Health purports that 74 percent of people suffer from speech anxiety. Online courses, however, rely more on one-on-one and written communications–removing many of the stressors associated with learning in a large group.
Better Results. There is a misconception that online courses are easier than their in-class counterparts. The truth is that the material presented in both versions is exactly the same. In fact, according to "The Pros and Cons of an Online College Education" a Department of Education study reveals that "students who took all or part of their class work online performed better, on average, than classroom students taking the same courses."
Online Education Cons
Isolation. If you thrive in social situations or learn best from watching others, you may not enjoy online learning. With limited interaction with your peers and your instructor, this form of learning is not ideal for everyone.
The Campus Experience. If you have been looking forward to the campus life, the sporting events, the clubs, and the dorm room parties, you may wish to stick with the traditional classroom approach.
Accreditation. It is important to note that not all online degrees are created equal. In fact, some aren't worth the paper they are printed on. To see if your online institution is fully accredited visit the Department of Education's "Database of Accredited Postsecondary Institutions and Programs."
Self-Discipline. Studying at home is fraught with distractions. In order to succeed in an online program, you must possess self-discipline, stick-to-itiveness, and an ability to stay focused on the task at hand.
There are pros and cons associated with both online and in-class courses. And if you are truly unsure of which option to choose, try doing one course online and another in person. Sometimes the only way to find out what works for you is to try it out.
What pros and cons did you experience while taking online courses? How would you rate the overall experience?