Increase Your Sales By Using Vinyl Banner Printing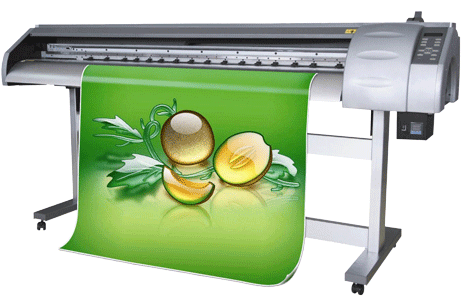 As a business owner, you need to indulge in marketing and advertising activities every now and then to catch the attention of the people in your area. Having a small marketing budget can be a dampener but there is still a way to effectively promote your business. Yes, you guessed it right. Vinyl banner printing allows you to spread the message about the products and services offered by your organization in a very cost effective manner. These banners are strong and can be used again. They carry the text and alluring images to highlight your business in the eyes of all those who move in the area where they are placed.

Tell the World About your Products using Vinyl Banners
If you have fresh stocks for the upcoming winter season and want your customers to know about it, the best way to spread the news is by hanging these beautiful vinyl banners at strategic locations. This will make sure that all the people roaming in your area catch a glimpse of the message you want to give to them. Whether you sell gadgets, confectioneries, ready-made garments, sports goods or books, you can make use of these banners to attract more customers to your shop. All you need is to produce sharp images of beautiful models along with inviting message to catch the attention of the people in your area.
Sky is the Limit when it comes to Designing of these Banners
Vinyl or PVC banners are available in all sizes and shapes to fulfill your requirements. If you have the right idea, you can get colorful and flashy banners from various vinyl banner printing services operating in your area in no time at all. This is because of the advancement in banner making techniques. Digital printing with digital printers allows almost any design and text to be printed on vinyl banners within 48 hours. These banners have the potential to achieve the desired results if you choose the image and text that is alluring for all the passersby who catch a glimpse of these banners.
Custom vinyl banner printing gives you the freedom to turn your dreams into reality, as you are free to use any color and font that serves your purpose. This is because of the fact that the preparation of the design is computerized and images and text can be set in any layout you want. You can even sit along with the designer to give your inputs while the design is being readied. Once the design is ready, digital printing can be carried out using costly digital printers in no time at all.
Choose the Printing Service After Comparing their Features
There are many companies providing banner-printing services these days. You can also order your banners online if you get a lucrative offer or deal. However, if you require a limited number of banners, it is always a good idea to place the order with a local printing service. You can even negotiate with the price quoted by a company that is always in terms of per square foot of the size of the banner. You can ask for a quote from a printing service to compare the prices of these services. Look at the sample work of the company to know if it can deliver what you are in search of.