I'll Show You How To Walk The Dog: Why Ezydog Leads Are The Pet Care Professional's Leash Of Choice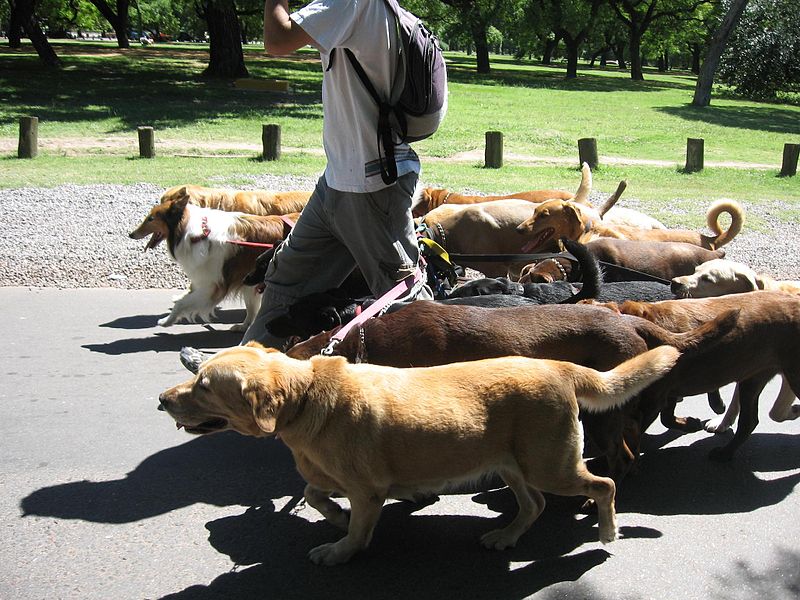 I'll Show You How To Walk The Dog: Why Ezydog Leads Are The Pet Care Professional's Leash Of Choice
In recent years, more and more people are hiring the services of a professional dog walker. People are working longer hours, often further from their homes, and popping home to give the dog the attention and exercise it so desperately needs isn't always an option. Professional dog walkers are often tasked with walking up to eight dogs at a time, so getting the right lead is important. This article takes a look at some of the reasons for the current trend for ezydog leads amongst professional dog walkers.
Dog Walking As A Profession
Professional pet care is a growing service industry and involves a number of different services from pet sitting to dog walking.  Pet care providers do all the legwork for pet owners and in effect, they make their lives more convenient by relieving them of the stress of finding sitters. These providers have the necessary qualifications and experience and in addition, they are courteous and reliable.
Hence, they are able to meet the special requirements and scheduling needs of the pet owners who engage their services by providing responsive and consistent care. More importantly, since they give pets their personal attention and offer them customized services in a loving manner, they give these pet owners peace of mind.
Take The Lead
In dog care services, in particular, for professional dog walkers, getting the right leash is paramount. Walkies is such a huge and fundamental element of a dog's life, and keeping any dog under control and safe on the roads is essential. No matter how many qualifications and how much experience a professional dog walker may have, without a strong, comfortable and reliable leash like the ezydog lead, the pet care specialist will have a much harder job achieving their objective.
The Importance Of Safety On The Roads
Whether or not pet care providers use ezydog leads, dogs should be able to enjoy walks. These providers should ensure that they include these leads in their walks in order to make all dogs to accept using them when walking. Exercising off lead is really good for dogs' physical and emotional wellbeing, but is not always possible. A run off leash on the beach or any other safe area where the dog will not disturb livestock or children is usually the first choice of walkies for dog and dog sitter alike.
However, a strong, comfortable and reliable dog leash like the ezydog lead is essential when pet care providers are walking dogs near traffic, even if they are sure that they will not escape from them and run towards the road. This is because something can easily distract them if they are not on these leads.
Delicate Necks
The intelligent harness design of ezydog leads means it is easy to control your dog near the road or in the instance of distraction or danger, firmly but, importantly, without causing any damage to a dog's delicate neck. The training that pet care providers give to dogs enables them to control them effectively, however, this training is facilitated enormously by the use of harness type leads like the ezydog lead.
Pet care providers can use various dog leads. However, certain leads are suitable for specific dogs and hence, it is advisable for the petcare providers to identify the ones that suit the specific dogs that they are taking care of. These leads are available in various designs, sizes, and styles. Different breeds of dogs can find leads that suit them.
However, since even quality dog leads are prone to breakage, pet care providers should always have spare leads for backing up the ones that the dogs are using in case they lose them, chew them up when they are training or during breaks.
Sensitivity
Ezydog leads, which come in a range of styles and designs, are the first choice for so many pet care professionals due to their responsiveness, attractive designs, unprecedented comfort and control. Rather than the old chain pull type lead that could really hurt an excitable dog's neck, these leashes give maximum control sensitively and without causing any harm or pain to the dog. This is why they continue to be so popular with professional dog walkers.
Featured images:
License: Creative Commons
image source
Kate Parker is a life long dog lover, blogger and online author. She has written this article on the popularity of ezydog leads within the professional dog walking business following her experience working for 4Pets Store