How to Write Proper Resume to Get a Job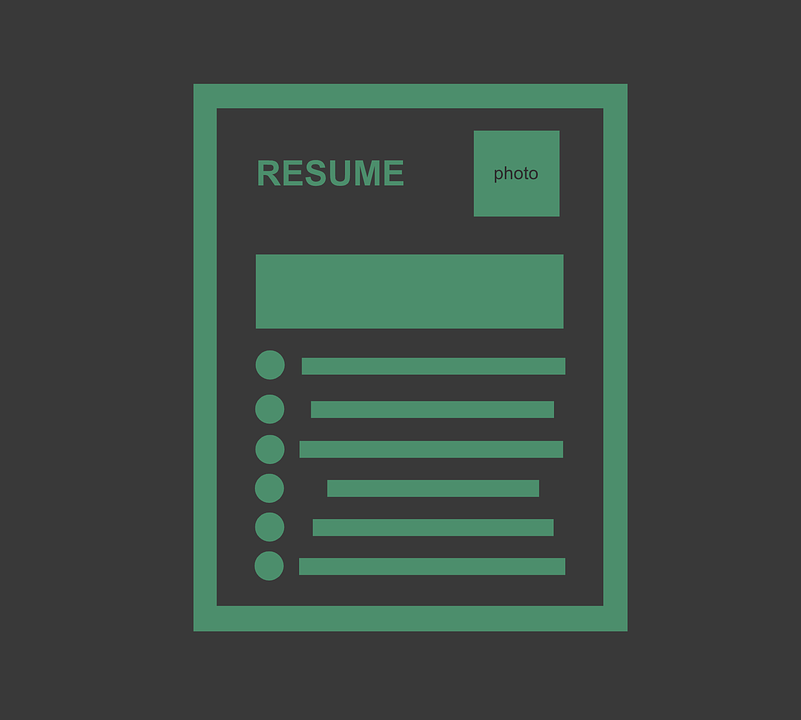 A resume is basically a form of self-advertisement. And, when you write a resume properly, it reveals how your achievements, skills, and experience match your desired job's requirements. A resume is perhaps one of the most important tools when it comes to applying for jobs. That's why many people consult a resume writing helper to come up with a proper resume for a specific job. Basically, regardless of how qualified you might be or how many years of experience you may have, a poorly presented resume can make getting a job difficult. In fact, badly written resumes are the major reason why many job applicants are not even invited to interviews. Nevertheless, you can write a proper resume and get your dream job if you follow these tips.
Include your contact information at the top
Regardless of the resume format that you choose, contact information should be at the top.
This includes:
Your name
Phone number
Email address
Physical address
Physical address is optional and it is advisable that you exclude it when applying for a position that is not local.
Draft a summary statement
Ensuring that your resume has a strong summary statement is one of the best resume writing tips. A resume is a simple document that showcases your skills, education, and work experience and how they make you the most appropriate candidate for the job that you apply for. Since most employers don't have time to read resumes, start yours with a strong, carefully written summary statement. Ideally, provide a brief description that tells the employer who you really are professionally. That means you should include your top-most skills briefly. Remember that recruiters will see this summary statement first. That means it's a chance for you to catch their attention. Use the keywords that are included in the job description and your skills to show the hiring team that you are the right fit for the position. Write proper resume with professional resume services, provided by Business.ThePensters.
Ideally, include the following in your summary statement:
A professional title
Two to three skills
Specific professional traits, expertise, and accomplishments
If you can't draft a good summary statement alone, get resume writing help online because without a good summary statement, your resume won't go far.
Write the skills section
This section is also known as the "Areas of Expertise" or "Qualifications" section. This is where you list all your top skills. It's a section where you showcase your special abilities to recruiters or employers in an easy to read and quick way. Thus, it should be concise and short. However, it contains crucial information regarding your overall ability to execute specified duties or tasks that are typical to the job that you are applying for. Use this section to ensure that the hiring managers scan the resume with ease and find these skills quickly.
To ensure that your skills section gets noticed:
Target your specific skills to the position that you are applying for
Highlight transferable skills in this section
Use keywords that are included in the job advert especially when uploading a resume to an online application system
Write the work history section
This is the section where you discuss your direct accomplishments and experience. Perhaps, this is among the most complex parts of the resume writing process. In fact, it's the major reason why many people seek resume writing help  https://assignmenthelpers.com.au/resume-writing-service/ here or at similar websites. Basically, it's important to get your accomplishments right.
Here are the things to include in this section:
Titles and positions that you held in your past employments
Names of the companies or organizations where you have been employed in the past
States and cities of those organizations
Employment period for the jobs
Brief descriptions of the gained experience
Ideally, provide a combination of your duties and responsibilities alongside work achievements in this section. That's because recruiters look for successes and achievements rather than responsibilities only. Thus, you should include both to get your dream job.
Write the education section
In this section, provide your academic or educational background. Almost every resume template has this section. However, presentation varies and it can make all the difference. Ideally, communicate your academic background in a simple and quick manner. Show potential employers that you have courses or training that is relevant to the job at hand.
Here are tips to guide you in writing this section:
List your highest education level first
Include a diploma or degree name first
Majors should follow your degree
Include the date when you received the diploma or degree by the year
Include the employment period for every job
If you don't have a college degree, list certificates or professional training that you may have received, particularly one that is relevant to the position that you are applying for. Additionally, emphasize your experience in the work history section to show potential employers how you qualify for the job even without a degree.
These tips make drafting a resume that makes securing your dream job easier. However, writing a resume may still be a difficult task for you. In that case, hire a resume writing service online. But, before you do that, read writing help reviews online to make a more informed decision.