How To Write An Unforgettable Resume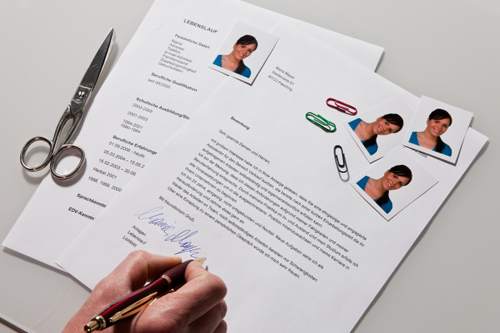 One of the most crucial steps to finding a good career is having a quality resume. If your resume is poor, it will mean never being contacted for an interview. However, it you do have a resume that manages to impress the reader, it could place you at the top of the list of applicants. Below are a number of different strategies you can use to craft an unforgettable resume.
Prove You Know the Company
Recruiters will never be impressed by applicants that appear to have no knowledge of the company they are applying for a position with. Before you even begin to create the draft of your resume you will send to that employer, make sure to do plenty of research into the company.
This research should include the company's history. However, knowing about the company's current goals and business practices is even more important. You should know the kind of work they specialize in and what separates them from their competition in that field.
Once you have strong knowledge of the company, integrate this knowledge into your resume in both overt as well as more subtle ways. Overall, you need to prove to the hiring staff that you are a good fit for the company and understand both their current business strategies and long term goals.
Prove You Know the Position
You should not stop at proving you know the company. You also need to prove to the recruiter that you have the knowledge and skills necessary to easily accomplish the tasks being asked of you in the position being offered.
First, make sure you read the job listing carefully to make sure you know exactly what is being asked of you in that position. Once you have a good idea, do some additional research. If you have never performed that particular job before, you need to know as much about it as possible. This includes the experience and skills generally required for the job. This should also include the wages typically paid to a person with that job title.
Once you have performed the research, work this information into your resume. For example, if certain skills are required for that position, make sure the skills you list are as close to those required skills as possible. You certainly shouldn't lie, but make your choices carefully and use strategic descriptions of your skill set. The experience listed should also be closely tied into the position you're asking for.
Keep It to the Point
While you don't want your resume to lack important information, it should be punchy. This means delivering the information the recruiter is looking for in just the amount of words necessary. Avoid going into too much detail and wordy descriptions.
While explaining more may seem preferable, the person in question will probably have to scan over scores of resumes. You want to be able to catch their attention. Walls of text will catch no one's attention except in terms of annoyance. This is why one of the most important things you should consider in the design of your resume is negative space. It helps break up the text. It makes it easier to read and does a better job of drawing attention to the truly important information on the page.
Overall, you need to take the time to re-design your resume for each new application. Generic resumes that are designed to be used for random positions will not cut it. You need to prove to an employer you have exactly what they are looking for. This includes the qualifications, skills and attitudes needed to excel in that exact position.
Michael Wang is a recruitment specialist who have worked with leading staffing agencies in Singapore. For more of his tips to get ahead on your job search, visit recruitplus.com.