How To Write An Effective Product Review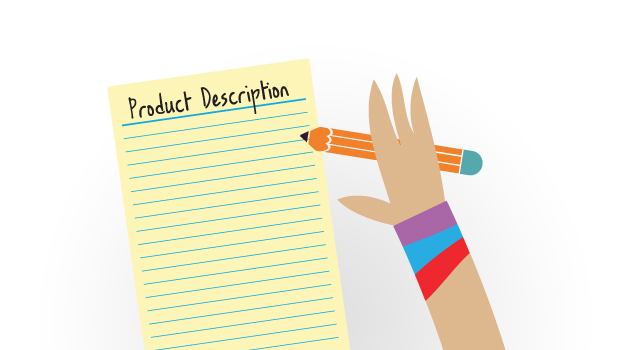 Writing product reviews for related websites or print publications can provide a substantial amount of income, but only if each review is useful and detailed enough for readers. These tips can help improve your product review, regardless of whether you are reviewing an automobile, computer, household appliance, or other item…
FEATURES:
Generally, it is best to begin the article by listing the product's major features (after introducing the general type of product it is, such as a "compact two-door sedan"). Major features might include such details as the engine type, processor speed, screen size, or number of burners, depending upon the product type.
PERFORMANCE:
Discuss how well the item performs its task in terms of its features and capabilities, not reliability. This way, even if the particular unit you purchased has reliability issues, potential buyers will still know about its capability. Although the product might have poor performance and/or reliability, try to mention at least a couple positive characteristics of it, so as to keep the tone of your article objective and fair. For example, when discussing the item's performance, you might say how good the reception and sound quality is on a radio, or how long it takes the batteries to run out in a particular device. It might be helpful to compare it with another product of the same type which you have used, if the other product isn't too obscure.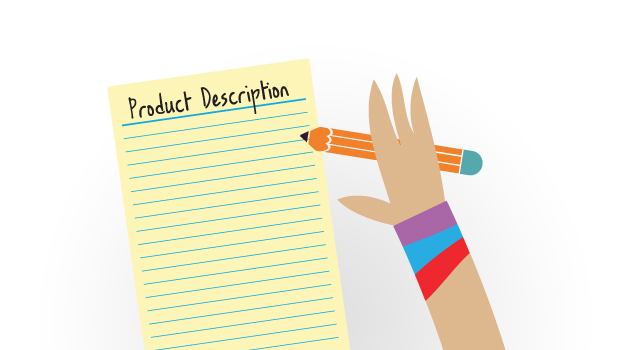 RELIABILITY:
Next, you should mention any mechanical problems or failures the product has had while you have been using it. Be sure to describe how long it took the problem(s) to develop, whether or not you were able to get it fixed (if you tried to do this), and how much it cost to repair. Keep in mind that the problems may only apply to the individual unit you purchased. Most importantly, describe any inherent design flaws you encounter – such as buttons which are too close together or a moving part that should be made of metal instead of plastic.
NON-STANDARD PARTS/ACCESSORIES:
Be sure to mention any non-standard components/parts or accessories you are using which might affect the item's performance. For example, if you are reviewing a film camera, mention the type and brand of film you used in it, along with any removable lens you have connected to it. Another example is that you would mention the operating system being used on a computer you are reviewing, or give some information about the computer system you are using to review a piece of computer software. Refer to any optional accessories available for the product, and how useful you think they would be. Also, make sure you use fresh batteries when testing the performance of a product. Many battery-powered devices will function with weak batteries but have poorer than usual performance.
SPECIFIC DETAILS:
Remember to give details on any supplies or equipment which are necessary for using the product. Readers may need this information if they buy an item which doesn't include the instruction manual. This might include the type of fuel it uses, number/type of batteries it requires, or the model number of its remote control. If the product uses an AC or DC adapter for power, mention the adapter's model number and how large or heavy it is.
MANUAL/INSTRUCTIONS:
If you have the product's instruction booklet or owner's manual, include a couple sentences in the review about how useful the manual is, and whether or not you feel it is important to have. This will let readers know if they should try to find a unit which includes the manual, if they buy the product used.
SIMILAR PRODUCTS:
If there are any similar models to the product being reviewed, mention them, along with their difference in price and features. Readers may be interested in this if they find one or two unacceptable characteristics, but find the product to be otherwise desirable.
BUYING:
Give a general estimate of how much the product costs (specify new and/or used) and what type of stores (department, grocery, electronics, pawn shop, thrift store, pharmacy, discount store, etc.) or websites it can be purchased at. Mention any particular store chains you know of that offer this item. If you give any specific prices, provide the current date in your article.
Overall, the general paragraph layout of the product review article can be similar to the following, although some sections might be omitted or ordered differently depending upon the item being reviewed:
1st Paragraph… (product introduction) (major features)
2nd Paragraph… (non-standard parts/accessories being used) (performance) (reliability)
3rd Paragraph… (details on instruction manual) (specific details on item)
4th Paragraph… (buying and cost details) (similar products)
A summary paragraph can be added to the end (may or may not be necessary) of your review, which could be combined with the details on similar products. If you're not sure how to write product descriptions professionally you can always seek for a professional help.