How To Secure A Premium Location On A Budget With Serviced Offices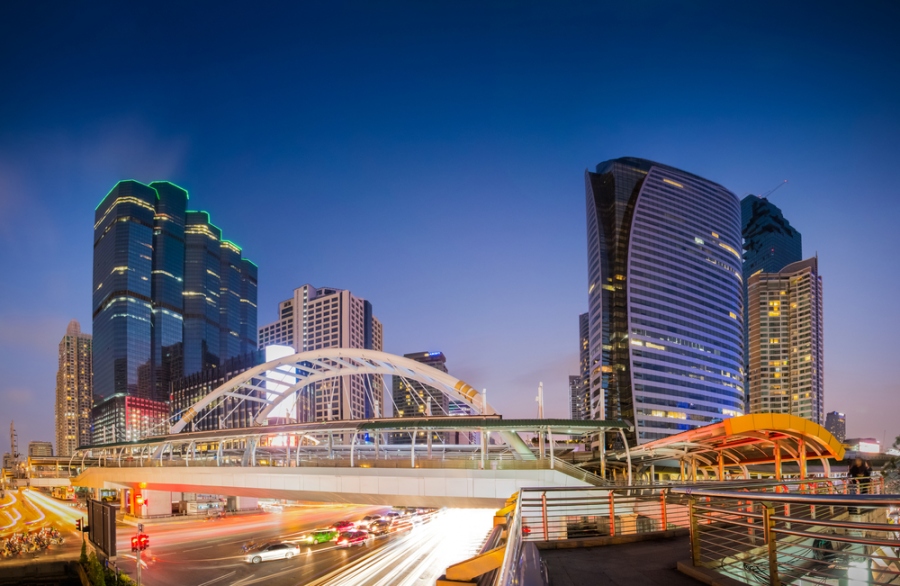 The Thai capital of Bangkok has quite a reputation. It is famed for many things, not least of which its food, dancing, temples, and incredible natural landscapes. In recent years, it has also become synonymous with tech success. The tax perks and low real estate rates are proving irresistible to those with small businesses and big dreams.
As one of the fastest growing economies in Asia, there are plenty of reasons to launch a company in this vibrant region. It's easier than you think too because many of its office rentals are available immediately. Serviced offices, for example, come without downtime. As they are offered fully furnished, there is no wait to get in and start working.
Keep reading to learn more about the best serviced offices in Thailand and what they can do for small businesses on a budget.
Settling for the Best

More often than not, young businesses have to compromise on their first office location. When you're working with limited funds, you can either borrow more or spend cautiously. If you choose the latter, you might just count yourself out of the finest spots in central Bangkok.
That is unless you decide to go serviced. These fully managed workspaces are provided as complete packages. Tenants utilise them, but they don't care for them. All maintenance, cleaning, repairs, and upkeep is handled by onsite staff. This lowers overheads considerably.
Getting Maximum Value

Not only is all your maintenance cared for, but you also don't have to pay any extra for key utilities either. This is a huge advantage, and it is the reason why many small businesses can afford these offices even though they're in prestigious locations. Without logistical expenses, saving money is easy.
For one monthly payment, you have a guarantee of lighting, heating, cleaning, and maintenance in your private suite. Most vendors also include high-speed broadband in the quoted rate. Plus, you can pick and choose from a selection of additional tools and features.
Stability and Security

Serviced offices are really special because they don't lock tenants into rigid, uncompromising leases. However, this has no adverse effect on security or stability, because you're welcome to stay for as long or as little as you like. Serviced vendors are all about giving back control.
The facilities in central Bangkok are not just luxurious. They are also fully protected. There is a security clearance process for all members, and it means that unregistered individuals cannot enter. Your office and equipment are always safe even when you're not onsite.
Keep Your Options Open

One other reason why serviced offices make luxury attainable is the fact that they are inherently negotiable. If you run a small business, it might be a risk to invest in a prestigious address, right at the centre of the city. The rewards, however, are worth the leap of faith.
Plus, serviced providers safeguard their tenants from certain dangers by making their offices scalable. In other words, if you were to experience a bad quarter and find yourself in financial strife, a vendor could potentially help you move to a smaller office in the same building.
What to Look for in a Serviced Office

When searching for a serviced office, think about your technical requirements first. You must make sure that onsite networking capacities can handle your daily activities. Whether this includes web development, digital marketing, or video and photo editing, the speed must be fast enough to accommodate all employees. Otherwise, you risk losing money and time.