How To Hire The Right Attorney To Avoid A Wrongful Conviction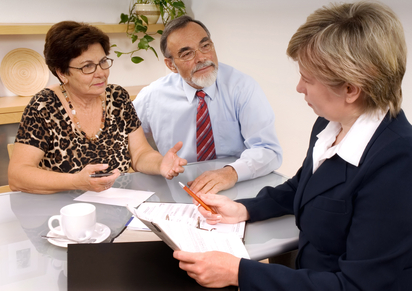 The Canadian justice system makes mistakes. These mistakes can come from flawed forensic evidence or human error. However, a wrongful DUI conviction can be result from hiring the wrong criminal lawyer too. When hiring a criminal lawyer, don't fall for the usual myths. For instance, the attorney charging the highest fees are the best DUI lawyers. That's not necessarily so. High fees don't translate into to receiving the best legal services. In fact, often the most expensive lawyers don't handle your case directly. He or she may meet with you during your first consultation then transfer your case to an associate.
Another myth is that a lawyer guaranteeing an outcome is the best lawyer to defend you. That's isn't true. You want to stay away from any solicitor promising to get charges dismissed or win your case. The justice system isn't perfect, but it's not predictable either.
Hiring the Right Criminal Lawyer
When you're looking for a lawyer, remember it's important to do some research. You want to ask friends, family members and co-workers about lawyers they've used in the past. It's important to obtain references so you have a starting point. If no one in your inner circle has any knowledge about a good criminal attorney, then use the local bar associations in your area. The associations generally have a list and background history of lawyers.
Meeting with Each Criminal Lawyer
You are hiring a criminal lawyer which means you are just like any other employer seeking the best candidate for the position. If the lawyer doesn't offer free consultations, it's up to you whether you want to pay for the meeting or eliminate the firm from your list. During your meeting with each lawyer, be prepared to explain the facts of your case. You also want to ask some pertinent questions such as:
Have you handled a DUI case similar to mine?
What is your win/loss record regarding DUI cases?
Do you only handle DUI cases?
How long have you been practicing law?
Will you be directly handling my case?
Please explain possible outcomes to my DUI case based on my description for the facts.
What type of work caseload do you currently have?
How will you update me about my case via email or ordinary mail or by phone?
What type of fee arrangements do you offer?
Can you provide client references for me to contact?
Picking a Good Criminal Lawyer
After each consultation, make notes on what you liked or disliked about the criminal lawyer. These notes are in addition to the ones you wrote during the consultation. To narrow down your choices, consider the lawyers with the most experience with your particular DUI case. You want to further narrow down your options by remembering that you want someone with the unique expertise to handle technical and difficult DUI cases. Also, a criminal lawyer who has had success resolving your case. Last, you want someone who will honestly assess your case, not give you generalities.
Driving is one of the most important, precious privileges you have. So the loss of your driving privileges can have devastating consequences for your family, your job and day-to-day activities. Thus, you want a criminal lawyer who understands your case and is ready to work for you. For instance, the criminal lawyers at LCP Barristers & Solicitors have an experienced team with extensive knowledge in handling a variety of legal cases. These types of questions can be adapted to the type of criminal case you are fighting, and will ensure that you can find the best criminal lawyer for your particular needs.