How to get from Split to Zadar
So you've had your fill of the alluring gems that Split has to offer and have your eyes set on exploring Zadar but you don't know where or how to begin your journey. Well, not to worry as at a time when tourist population is through the roof, getting from Split to Zadar has become as easy as taking a walk in the park. Here is an in-depth look at the various travel options at your fingertips.
First things first
158 km of road separate Split and Zadar and the entire journey could last as little as 1 hour 40 minutes or, if you take the old coastal road by bus, as much as 4 hours. It is also important to note whether you are travelling from Split Airport to Zadar or Split to Zadar airport and vice versa as you might need to cover the extra out-of-town distance using a taxi or bus.
Zadar to Split by Bus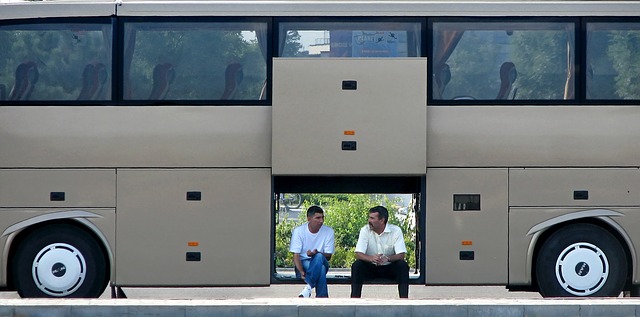 Travelling by bus is the cheapest option as you'll only have to part with just 80 Kunas. Take the bus traversing the A1 freeway if you are short on time but if time is not a factor, you could take the other Split-to-Zadar bus which journeys through the old coastal road with a number of stops along the way. The latter could take a total of four hours but the former takes about one and a half hours less.
The Split bus station is situated next to the Split Port which is just a stone's throw away from the Split Riva while the Zadar bus station is a bus ride away from the main town. From Zadar airport or Split airport, there are buses to take you to the respective towns' bus stations. Be sure to book your bus ticket in advance as buses fill pretty quickly during the peak season.
Private Transfer
By far the most convenient and efficient way to travel, a Split-to-Zadar transfer is your best bet at topnotch travel and accommodation services. It'll set you back for about 130 Euros for a 3-passenger package and 15 Euros more for 8 passengers. So with private transfers, the more the merrier.
Catching the Ferry
While essentially there isn't a ferry to take you to Zadar from Split, there is a water route connecting both towns. There are no official means of water transport for the path but what most people do is rent a water vessel and sail in between either destination themselves. It is a great way to fuse travelling with mesmerizing site seeing. Not to worry if you aren't familiar with the area's water maps as there are boat rental options with a guide.
Catching the train
Taking a train from Zadar to Split is not the most ideal travel option as the duration of the trip lasts about 7 hours but it is still nonetheless one of the options at your disposal.
In a nutshell, there are practically just two options for the Split-to-Zadar journey that is the private transfer option and the public bus alternative. When going back to Split from Zadar, you just need to reverse some of the routes explained herein. Have a safe trip!