How To Eat Potatoes In India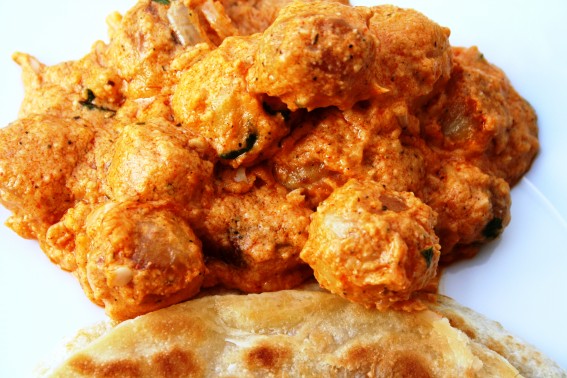 Potatoes are a key ingredient in Indian cooking. As anyone perusing the menus of some of London's best Indian restaurants will be able to see, the humble potato can be dressed up in an inventive vegetarian curry, or dressed down as a simple spiced side. Regardless of presentation, the potato is a staple of the Indian table and a vital element to many classic recipes.
However, there is a certain method of cooking potatoes that is particularly popular throughout the country of India. Dum aloo originates from traditional Kashmiri cuisine, but is now extensively enjoyed across many of the states. This method of cooking involves deep-frying smaller sized potatoes before cooking them in a spiced gravy on a low heat over a number of hours. The dum cooking process can be re-created with a slow cooker.
The specific recipes for dum aloo differ according to regional preference. In the Bengali regions of India, they call this dish aloor dom and have adapted the recipe to keep it simple and delicately spiced. In comparison, the Punjab – a region known for its rich, decadent sauces – prefers Mughal dum aloo, where the potatoes are submerged in a thick and tangy gravy in the style of the royal kitchens of the Maharajas.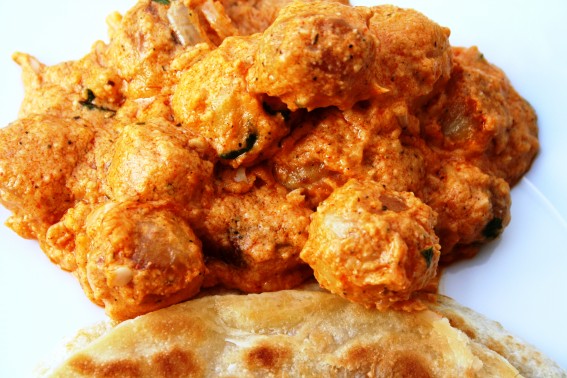 Here are some of the most mouth-watering dum aloo recipes India has to offer:
Kashmiri Dum Aloo
The original form of this famous dish makes for an excellent side or as a main meal in itself – one that is particularly favoured in the northern states of India. This hearty, warming dish calls for baby potatoes to be deep fried in hot oil and then gradually cooked in spiced curds. Typical spices employed in the creation of this dish include the famous red chillies of Kashmir; fennel; cardamom; cumin; coriander and a generous dab of crushed garlic and ginger.
Lucknowi dum aloo
Over in Lucknow, where rich dishes reign supreme, dum aloo is taken to the next level. Medium sized potatoes are cut in half and a spoon is used to scoop out the flesh. The potato skin 'shells' are then deep-fried to a golden crisp and stuffed with a mouth-watering concoction of paneer, green chillies and ginger. A luxurious gravy is created from a variety of spices, such as fennel and cumin, along with caramelised onions, a sprinkle of water and a couple of dollops of thick cream. In short, Lucknowi dum aloo is a dish fit for a Maharaja.
Punjabi Aloo Dum
Up in the Punjab region, a creamy gravy is favoured – though one with less heat than is preferred in Kashmir. Onions, garlic, ginger and a smattering of cardamom and cinnamon form the base for this sauce. Tomatoes and cashews provide tangy tones and a thick, smooth texture. Cream or yoghurt is often added to this recipe.
Bengali Aloo Dum
One method of cooking this dish in West Bengal is to cook it 'dry' i.e. without the potatoes swimming in gravy as in the previous recipes. Fry small potatoes until they turn a delicious golden-brown before setting aside. Add asafoetida, tomatoes, ginger, a variety of Indian spices and a dollop of curds and stir vigorously to produce a smooth, lump-free paste. The potatoes are then slowly cooked as the gravy reduces.