How To Design The Perfect All Year Round Conservatory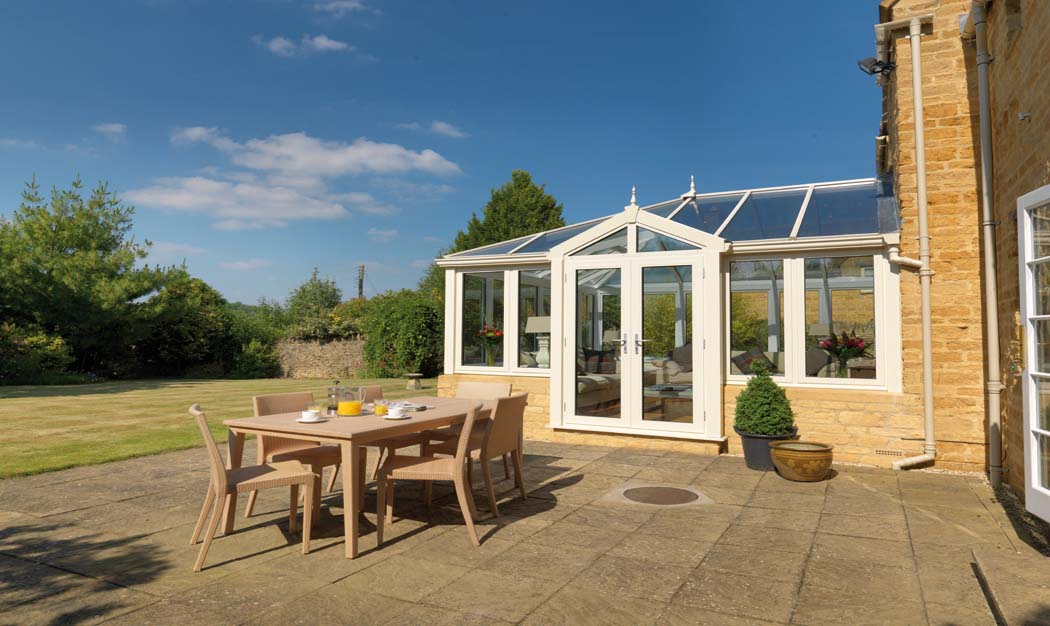 Before you rush into commissioning your new conservatory, there are some key points to research. Putting some thought into the design of your conservatory will ensure that when it is complete, you will get the maximum usage and enjoyment from it all year round.
Your first consideration should be to check the planning laws in your area, to see if you will need official permission to add a conservatory UK.
A reputable conservatory UK firm will be able to advise you on this process.
Consider the age and style of your property.
A modern style of conservatory can complement an older property and vice versa.
Alternatively you can try to match styles as closely as possible.
Consider the proportion of outside space in relation to the size of the proposed conservatory.
A larger garden will be able to support a more expansive conservatory, without looking odd.
There are plenty of space-saving designs on the market for smaller properties.
Consider in which direction the conservatory will face and try to make sure it will be as light filled as possible.
As a garden room, getting a great view of the outdoor space should also be a priority.
Exterior Design
Conservatories are often referred to as the garden room and we should remember this when at the planning stage. A conservatory provides the sanctuary from which to enjoy our outside space, even as the nights draw in. Glass walls give a sense of bringing the outside in and can make your home feel much larger.
You could consider consulting a garden designer to make the most of the unbroken view.
They will suggest the best planting schemes and other features to complement your new conservatory.
Also think about outside lighting to really make a feature of your new space.
Interior Design
Whatever the purpose of your new conservatory is to be, you must give equal devotion to the interior design.
Match your furniture to the style of the conservatory and you can't go far wrong.
Make sure sofas and armchairs are comfortable and welcoming.
Floors should be tiled or wooden because the proximity of the garden.
Window dressings are crucial, as not only to they need to look good, but also regulate the temperature.
Many people opt for made to measure blinds in their Breckenridge conservatories that successfully keep the heat out in summer and insulate in winter, whilst being design friendly.
There are a multitude of styles to choose from and you are sure to find something that will compliment your new conservatory uk.
Add finishing touches such as carefully chosen pieces or art, or family photographs hung in groups. A cosy rug can make all the difference in the winter months to your Breckenridge conservatory UK.
AUTHOR BIO
Adriana is a interior designer, with a particular interest in Breckenridge conservatory projects. She writes for many websites and regularly contributes articles to design magazines.