How To Care For An Aging Parent And Not Go Broke
Even with all of the medical advancements that have been made over the past century or so, there is still no medical miracle that can stop humans from again.  There is plenty that people can do to avoid some of the effects that aging has on us, such as plastic surgery to avoid appearing older or taking certain medications and vitamins to extend life, but the bottom line is that we will all succumb to old age at some point.  As children, we assume that our parents will be strong forever but as we get older, this illusion becomes quickly dispelled and the reality of caring for an aging parent sinks in.  This can be a costly responsibility but by planning things out a bit, caring for a parent doesn't need to leave you in the poor house.  Here are a few things that can help with the costs of elderly care.
5.  IS IT TIME FOR ASSISTED LIVING?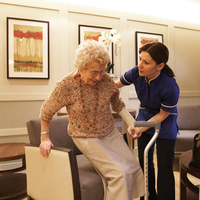 Depending on your parent's health and medical requirements, sometimes it is much more affordable to have your parent stay at an assisted living facility than it is to have them in your home, especially if a nurse is needed.  Some people have preconceived notions regarding assisted living facilities, but if you do your homework, you are sure to find one that both you and your parent love.
4.  BUY GENERIC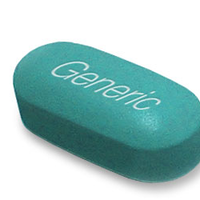 Medications can be very expensive, if you buy name brand only.  Generic medications are just as effective and if the medication your parent needs is available in a generic brand, you can save more money than you think, every month.
3.  CREATE A BUDGET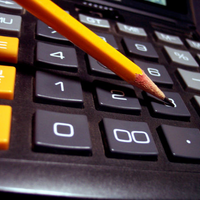 For the most part, you will quickly learn just how much it costs to care for your aging parent.  Yes, of course there will be surprises from time to time, but for the most part, your monthly expenses will stay around the same amount.  Create a budget based on that amount and stick to it, that way you never over extend yourself.
2.  FIND BUDGET FRIENDLY MEDICAL SUPPLIES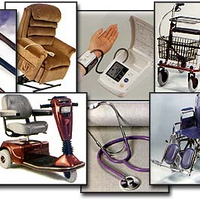 Depending on your parent's medical condition, you may need plenty of supplies.  From hospital beds to bedpans, almost every medical supply that you will possibly need will likely be available, for an affordable price, on the internet.  Use this tool to avoid spending more on your supplies than absolutely necessary.
1.  DON'T BE AFRAID TO ASK FOR HELP
Your parent has absolutely no desire to be a burden on your life and wishes to avoid the resentment that this can cause, in some people.  By asking your parent for some financial help with their care, you are giving your parent the opportunity to continue to contribute to their life and for the most part, they will have no problem with this arrangement.  As a matter of fact, helping out may be exactly what your parent needs, in order to feel a bit like their younger selves.