How Quartz Can Make Your Kitchen and Bathroom Stand Out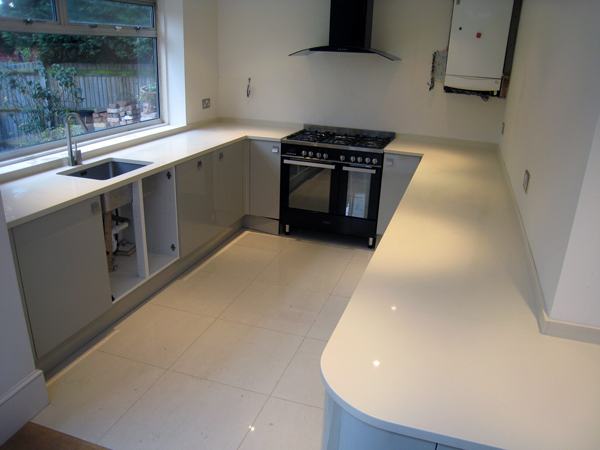 In recent years, the popularity of quartz worktops for kitchens and bathrooms has increased manifold when compared to natural stones such as granites and marbles. Most quartz work surfaces are engineered to enhance their appearance, texture, durability and features such as non-porosity and resistance to stains, scratches, fissures, heat, and impact. You can choose these beautiful and sophisticated quartz surfaces for your countertops, vanity tops, wall tiles, floor tiles and even wall claddings while doing your dream kitchen and bathroom.
Leading quartz worktops suppliers and dealers in London have partnered with renowned global brands of quartz manufacturers including Compac, Caesarstone, Silestone, Quartzforms, Technistone, Diresco and Samsung Radianz.
The options available in quartz worktops in terms of colour shades, texture and finish, design and patterns are unlimited making it possible for every homeowner to think of different innovative ways to deck up their kitchen and bathroom. Each brand of quartz work surfaces is offering an array of options to suit different décor themes and ideas. You get them in different shades of black, grey, white, yellow, beige, caramel, red, orange, green, and many more. You can find multiple options in textures too – from shimmering glossy finish to luxurious matte finish to even rugged look depending on the brand you opt for. The design or pattern can range from plain solid colour to tiny granules to fine veins – every variety exuding a subtle elegance and charm.
The mind boggling variety in quartz work surfaces can cater to your every functional and aesthetic need. Your dream kitchen and bathroom is no more a farfetched dream. Just look through all options and quartz worktops reviews and find the best suited brand and quartz surface for your home.
Quartz is famous for its semi- precious and delicate nature that provides a look of class and opulence. Most leading brands of quartz work surfaces make use of natural quartz, polyester resins and various other additives during the manufacturing process. The result is high quality quartz worktops exhibiting superior features, unparalleled craftsmanship and excellent finesse. These surfaces can add glamour and spark to any room or setting while serving you for years.
In case you have any doubts or you are confused whether quartz worktops would be an ideal choice over granite and marble, read quartz worktops reviews, customer testimonials, homeowners' blogs etc. available online. This will help you get a clearer picture on how quartz surfaces have been successfully catering to the needs of homeowners in London and elsewhere.
If you are looking for high quality quartz products including quartz worktops for a London property, check out the collection offered by top London based suppliers of quartz surfaces from leading brands including Compac, Caesarstone, Silestone, Quartzforms, Technistone, Diresco and Samsung Radianz.
It is even better if you find professional or expert advice while choosing a quartz work surface for your home that best suits your functional and aesthetic needs. Choose wisely and let your dream kitchen and bathroom become a reality.