How Cornice Mouldings Improve Interior Design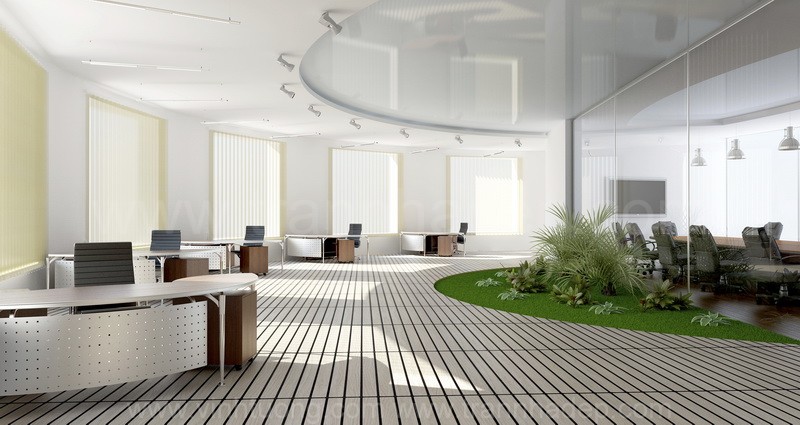 Cornices moulding is the basis of classical architecture. Basic practical function of cornice is to close angle of joint structural elements of building. At the same time it creates lighting transitions, but the main effect of cornice installation is interior aesthetic look improvement. There are only 14 types of basic profiles for cornices and moldings, but variety of companies offer numerous modifications and variations of classic, proven for centuries forms.
Cornices and moldings can be divided according to the function that they perform in the architectural ensemble of the building. Crowning cornice installed under the canopy roof initially was designed to collect rainwater. Now crowning cornice function is more aesthetic: this decoration element is required to create the effect of a monumental building. Supporting cornice is designed to keep significant weight of located above structural element of the building. Connecting, dividing and ground mouldings are not able to withstand the weight and perform the function of creating visual areas and thus significantly affect the overall aesthetic perception of building architecture. Moldings and cornices implement both pragmatic and aesthetic functions. For example, ground moulding does not just close the joint place between the wall and the slope, but serves as a visual support for walls, smoothes the sharpness of right angle between the two surfaces and completes the wall surface.
Today mouldings made of foam plastic and polyurethane are extremely popular. Such decorations contribute to creation of unique look of your house. You can order decorative facade elements of almost any shape and style, it all depends on the imagination of you designer. Foam products are lightweight. Their installation is fast and easy. Thanks to protective layer of plaster, they and can be painted in any color.
Cornices, baseboards, mouldings and curly borders for walls – these are the most common and regardless of style always relevant elements of decor. As it was said before, they do not necessarily have to be white as they can be painted in any color you wish. Cornices for concealed lighting are one of decor varieties. They are closed from the inside with layer of foil, which, on the one hand, protects against overheating, and on another hand plays a role of light reflector. Flexible cornices and moldings are extremely important. They are made with the addition of rubber plasticizer, whereby they acquire a special flexibility. They are used for curved surfaces decoration – curved walls, bay windows, etc. Note that cornices and baseboards width should match each other. In this case too bulky elements at the top of walls in a room with the low ceiling will give the room unnecessary heaviness. In contrast, thin horizontal strip will emphasize horizontal line and will make the room more spacious visually. Shaped moldings successfully perform the function of frames for mirrors, medallions, door panels, etc. This is an important element that may divide room space or give it strict graphic completeness.
Thus, mouldings and cornices divide planes and surfaces of the building. They also create a hierarchy and direct the attention of the viewer to the basic architectural elements to support the effect designed by the architect – that is, these interior decoration elements articulate the structure of the building.
Wayne Stateford for https://medusamagazine.com with the assistance from Expertcrownmoulding.ca cornice moulding contractor in Toronto.