Going Card Making Crazy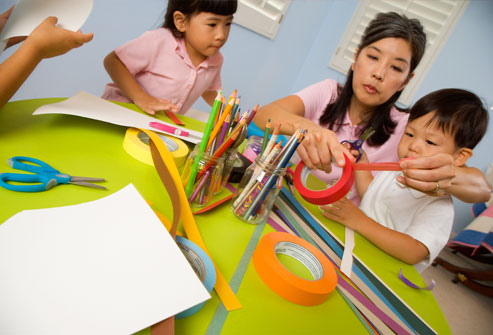 Looking for a new hobby? It seems everybody is getting a new past time these days. A lot of new hobbies seem to focus around keeping fit – stuff like marathon running, cycling and swimming all seem to be rising up the popularity ladder.
But what if you aren't the physical type? What if strenuous exercise is a no-no, either due to health reasons or simply because you don't happen to enjoy getting hot, sweaty and exhausted on a regular basis?
What you need is a gentle hobby that taxes your creative muscles, one that fulfils your arty side and also has the added bonus of generating an extra income. What you need is a card making habit.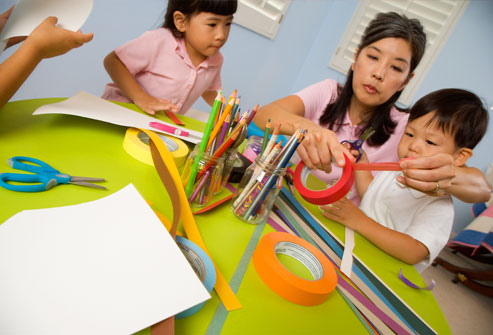 What is it?
Card making – the making of greeting cards. It has recently become quite a 'thing' to create your own pretty cards at home. Fans of similar crafty hobbies such as scrap booking and stamping have decided that using their skills for card making makes a great addition to their artistic arsenal.
Where to get it?
It is an easy hobby to get started in and there are some really excellent card making supplies stores online that will give you lots of inspiration. For card making supplies that inspire all sorts of exciting creations, the widest choice and most competitive prices are to be found online.
Explaining the Popularity
Card making is a gentle hobby, easy to do anywhere. To start off all you need is a flat surface and a few tools such as craft knives and cutting boards. The popularity of hand made cards seems to have risen as the quality of mass produced versions has fallen. Cheap, poor quality cards from super markets lack the appeal of hand made, bespoke versions created with love and care. Recently, the electronic greeting card has become a popular alternative to sending cards – it is probably no coincidence that this corresponds with a rise in the interest of high quality, 'real' cards that travel by snail mail. An e-greeting is instant, costs little and takes a fraction of the time to organise. To show you care these days, the best choice of greeting comes in the form of a hand made, craft card that has taken time, consideration, creativity and love.
What to do with it
The wonderful thing about making hand made cards is that you can create a personal greeting specifically for one special person or unique event. Just think about the possibilities – one look at the greeting card section in a big store tells you how many events, celebrations or other life landmarks are out there to be commemorated. A birthday isn't just a birthday – what about 18th, 21st, 40th 80th etc? Other milestones that require marking with a special card include births, marriages and deaths, retirement, graduation, driving test success, christening, new jobs and wedding anniversaries. How better to thank someone for a special favour than by giving them a personally made card to show your appreciation?
How to Sell it
Card makers do well when they sell their wares at craft markets and local fairs where there is an emphasis on hand made, bespoke products. A hand made card will be more expensive than a mass produced alternative because of the materials and time involved in its creation. Underlining the huge difference between mass produced and one-off cards is a crucial part of the unique selling point of hand crafted greeting cards and one the maker should keep in sharp focus.
Other places to sell your cards include online marketplaces such as Etsy. Customers shopping at Etsy are already pre-disposed to purchasing hand made crafty items – the trick to success on Etsy is standing out in a crowd of other card makers. Work on your designs to make them as eye catching as possible. Before setting up an online store, take a good look at the competition and see what sells well, who is selling what and also try and identify any niche areas that haven't been filled – when selling on a small scale, niche products can attract welcome attention to your merchandise.
So if a new hobby is on the horizon, why not go crazy for card making? It's creative and satisfying and it could even earn you some extra money. Don't delay, get card making today – you won't believe how much fun can be had with a little piece of pretty card and a lot of imagination..