Get The Right Value For Your Car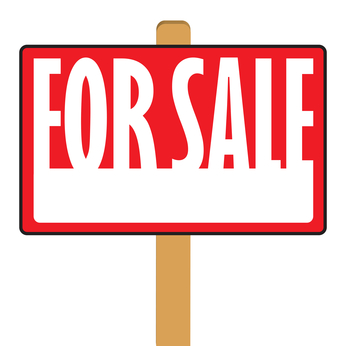 Most car owners would like to upgrade their existing vehicles every few years.
One of the ways to get the funds together to do this is to sell your existing car.
Instead of selling it to the first buyer who comes your way, find out what your car is really worth on the secondhand market so you can make a real profit.
Most people are often unsure of the value of their used car.
Its value depends partly on the period for which it was used and its current performance; market depreciation is also a factor.
A Few Ways to Discover the Value of your Vehicle Before Selling It:
The first step is to find out the market value of your car, and this is dependent on the make and model.
There are certain brands that continue to hold a higher value even with age while others depreciate.
The physical status of your car is also an important factor to consider.
There are a few sites online that will allow you to enter the details of your vehicle,
such as the make, model and the miles it has covered. Based on this, you will get a rough estimate of what your car is worth.
This can be a starting point. Also, compare the value you get to the values of brands of similar cars in the same area.
With this figure, you now have a place to start. There are a few other factors that influence the value of your car.
The condition of your car inside and out matters.
Your car's condition will display how well it has been maintained.
Aspects evaluated will be the body of the car, the bumpers, the mechanical state as well as the tires.
Should your car be in great shape, this will definitely influence the asking price.
A well maintained car will fetch you a higher than average price.
How Regular Servicing Can Peak a Potential Buyers Intrest
Potential buyers will also be interested in any servicing your car has undergone.
If your car has been serviced regularly at authorized outlets, then it will be well received.
Regular servicing ensures that the engine runs smoothly and revs up easily each day.
It also ensures that there is no trouble with the brakes and acceleration. The tires should also be in great condition.
If your car has not had servicing regularly, then the amount you can get for it will be lower than usual.
Every car owner adds a few features here and there. If you have certain amenities in the car that would not otherwise be available with the model, then your asking price on the market can be higher.
By doing research online and having discussions with those in the auto market, you can find out what each of these amenities will fetch in terms of compensation.
If you are in a hurry to sell your vehicle, it would be a good idea not to go higher than the average rate in your locality.
If you are not in that much of a hurry to sell, then a better suited price, even if higher, can be set, and eventually, a willing buyer will come along.
If your main intention is to raise partial funds so that you can buy the newest car in the market, then consider trading it in at a car dealership.
Some dealerships will take your old car and cut a good amount off of the price of the new car you want.
Ultimately….
Finding a buyer for a car and selling it will take a bit of back and forth between the buyer and potential seller.
Being able to stand by your price point and justify all the extra features that are included should be your trump card.
By showing potential buyers that they are getting their money's worth, you should get a good price.
Featured images:
License: Royalty Free or iStock
source: http://www.depositphotos.com
License: Royalty Free or iStock source: http://www.depositphotos.com
License: Royalty Free or iStock
source: http://www.depositphotos.com
Seth Alexander is full-time teacher and free-lance writer from Pennsylvania, whi has an instensive understanding of the cars,
and enjoy's writing about any authomotive and how to related topics.