Get Perfect Contoured Body With Smart Laser Liposuction Treatment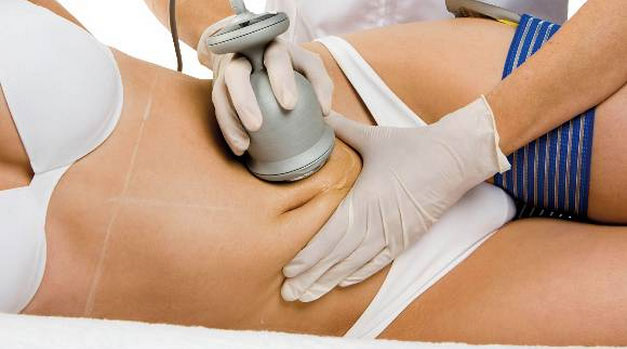 If you are struggling with stubborn fat deposits, you may have tried countless methods to rid your body of the problem once and for all. The problem may not be the methods you are using but the type of fat that you have stored. Learn more about this and how to achieve a perfectly contoured and sculpted look quickly and painlessly below.
Why Can't I Lose the Fat on My Own?
Despite following a healthy diet and maintaining adequate daily exercise, some body fat still will not budge. This is especially common in women, individuals with long term fat deposits and is often found in people who have recently lost a large amount of weight. If you have done your best to lose body fat and it hasn't worked out as planned, laser liposuction treatment may be right for you.
What is Liposuction?
Liposuction is one of the most common cosmetic procedures in the world. Known for being a relatively safe and low risk method of eliminating excess fat stores, it is now available in a non invasive laser form. Fortunately, you do not need to sacrifice great results for convenience.
Laser liposuction treatment is fast, safe and effective. It works by applying gentle amounts of heat to the underlying layers of skin. This leaves the top layer of the skin unaffected during the process. The heat produced by laser treatments is just enough to stimulate the fat cells and over a period of time, eliminate them entirely.
Who Can Benefit From Laser Treatment?
Virtually anyone with excess body fat can benefit from a laser liposuction treatment. This type of cosmetic procedure is an excellent alternative to eliminate the downtime associated with traditional liposuction operations and avoid scars. Treatments can fit into your busy schedule seamlessly as an added benefit.
What Other Body Contouring Treatments are Available?
Other procedures such as Exilis skin tightening is also worth considering in addition to laser liposuction. This option works by promoting skin tightening for sagging areas such as on the face, arms and torso. Exilis skin tightening makes a good addition to laser liposuction for a perfectly contoured effect. While not quite a laser treatment, Exilis offers similar benefits and operates much like its counterpart.
This cosmetic procedure uses a dual pulse to administer highly controlled energy to targeted areas on the body. It is capable of reaching multiple layers of the skin to effectively treat problem areas. As an added benefit, it is FDA approved making it a safe and low risk choice.
A fat transfer is another procedure that can enhance your look. This type of cosmetic treatment works by gently removing excess fat from areas such as the buttocks, thighs and stomach and places them into more desirable areas. A fat transfer can add volume to hollow areas of the face that make men and women appear older and fill in thin lips, making it an excellent option for anyone seeking to achieve a more youthful look.
If you feel at your wits end with excess body fat, sagging skin or just want to turn back the clock a little bit, laser treatments are worth looking into. Both painless and effective, they are a convenient way to create a more youthful and contoured body. Learn more about smart laser treatments today to get started!