5 Things To Consider Before Your Retail Store Is Open For Public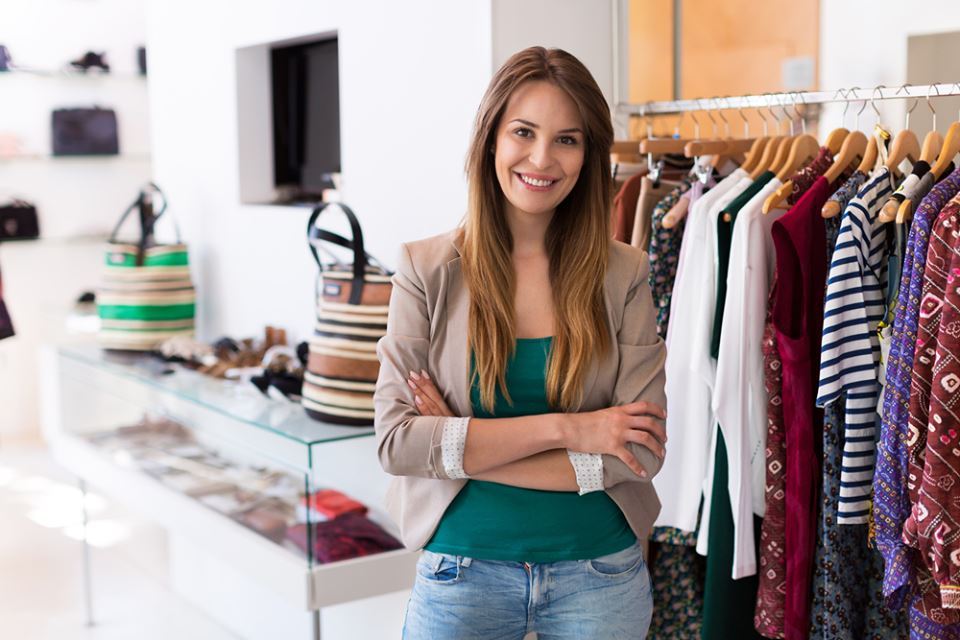 Though retail is a fruitful industry with record sales of $5.7 trillion in 2017, the industry is tough, challenging, and downright vicious at times. This type of business is not for the faint-hearted and requires a lot of hard work and effort to make it a success.
However, if you've already rolled up your sleeves and are ready for some action, then there are things you should consider before your grand opening. Because this business can be especially demanding, you need to make sure that it looks and functions correctly. Though you may have already picked out your location, prepped the plot and settled all legal matters, there are still a few necessities that you'll need to take care of.
Remember that though things like a business plan, customer service strategy, and inventory are best settled beforehand, some very crucial details are often missed out. This creates havoc when you finally open for the public and leaves a wrong impression just because you didn't prepare accurately.
So, the following are five things you'll need to consider before you decide to open your retail store for the customer.
1. Know your space
Depending on your target audience and area, you need to know the rough number of people who'll be coming to your store and the space that's available to them. Before you open, make sure that you take a walk around the store and gauge the foot traffic and ease of movement. Spending time at the store you've bought will give you the chance to look at it carefully so you know where you should keep your racks and shelves.
Bear in mind that your store should be big enough to accommodate your visitors and not look like they're falling over each other because this will only make your reputation weak. Though you can expect a lot of traffic for the first few days after opening, your store should be the right amount of 'filled' so customers feel welcomed and comfortable while shopping.
2. Find capable employees
In a retail business, your employees and workforce are the most crucial features, after the products you're selling and the customers. Because these salespersons will be the ones who will be convincing your customers to buy and make them comfortable, you need to make sure that you hire ones who will be beneficial for your business in the long run.
Though there is a pool of potential employees that you could select from, you need to remember to utilize workers according to their skills and qualifications. The key here is to not just give the job to anyone who has had experience with the retail industry but to narrow down the choices to people who're excited in the type of retail you deal with.
Also, experts recommend that you hire young people because though they might not have a lot of experience, they're ready to learn and are flexible. When you're interviewing for positions, remember to ask them about their interests and hobbies, so you have a good idea about what they're interested in.
3. Stock up/check on merchandise
You've narrowed down your products and even have an idea about the theme you're going to follow, but do you know how you're going to stock up on merchandise before you open? Checking and stocking up merchandise isn't something you should take lightly because it can make or break your business. Testing if everything is in order is vital because you don't want to run out of the goods one hour into your grand opening.
As a general rule, it is best that you don't showcase a lot of variety but instead stick to a few essentials and stock up on those. The range of merchandise you have depends on your store and the target audience so make sure you're up-to-date about anything that might be missing from the inventory.
Also, bear in mind that empty shelves and cardboard displays are looked down upon by customers, and this is why it is imperative that you keep them filled with fresh inventory.
4. Check your garage door
Imagine this; you have customer's waiting outside your store for your grand opening, and suddenly, the door gets stuck! The embarrassing situation, isn't it? If you don't want to get into such a predicament, you need to make sure that you check your store's garage door and get it fixed if it's giving you trouble.
Commercial door repair is available almost everywhere, and you can hope to get your entrance secured by professionals within a short time. These experts will be able to repair your garage door practically immediately so you can start inviting in customers as soon as you open. However, make sure that the door repair company you opt for has an excellent reputation and is recognized as an authority in his business, so you know that you're dealing with specialists.
5. Other considerations
Before opening your store, you also need to consider a few other vital details such as the hardware and lightning, the availability of restrooms for staff and employees and fire regulations.
Experts suggest that you do a 'soft opening' before the grand opening so that both you and your customers know what you can expect for the big day. Because soft openings don't go through formal announcements, they don't bring in as much traffic but can help you resolve any glitches that may arise. Think about the customer and walk around your retail store and then decide whether or not something is missing or doesn't feel right.
Opening a new retail store is a big step for your business, and this is why it is something that you should take very seriously. So, even if you think you've completed your research, run through this list of considerations and make sure you're ready for the customers.