Finding The Elusive 56-Leaf Clover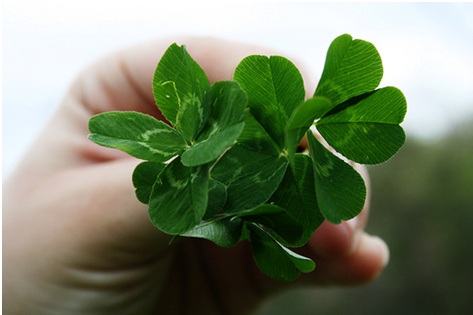 Did you ever look for a four-leaf clover as a child? Perhaps you have done it with your own children or grandchildren, heading out into a field or garden and spending hours staring at the ground. Maybe you've even looked for a needle in a haystack. Or perhaps you've taken a different approach to looking for something elusive and tried to find content on the internet that you've written but haven't promoted?
The Clover
According to Guinness World Records, the highest number of leaves ever found on a clover was 56. Unsurprisingly, this was found by a clover expert who had been studying the plants for years and knew all about them. He was also the record holder for the previous clover with the largest number of leaves. So the moral of the story is: if you want to find something elusive, just dedicate your life to it.
The Alternative
If you decide that you want a Guinness World Record and only the largest clover will do, it's time to get out in the field. But if you would rather promote your content and make it easier for other people to find it without dedicating their lives to it, mercifully there is another way. Over the past few years, search engine optimisation (SEO) has become unrecognisable from what it once was. These days, there are a few quick cheats that you can use to get your content found. To make your content widely available in the longer term, you will have to put in a bit more work – but hopefully not as much as the finder of the 56-leaf clover.
Making Content Findable

Long gone are the days when you could just put a few well-placed keywords on to your website and know that anybody looking for the sort of content you provide would be able to find it. These days, pretty much everyone is promoting their business online and standing out takes much more effort. If you're looking for a quick fix, you could do worse than turning to Social Media Marketing. As the Small Business Trends website points out, this is the year that your Google search results will start to include tweets, which will appear in real time.
In the longer term, you might want to turn to a professional SEO service such as that from Elevate UK. SEO marketers will aim to get your site appearing on the first page of the organic search results using both on-page and off-page ranking factors. It is important to understand, though, that if you are targeting search engine results, organic traffic will take a long time to build. In the meantime, pay per click, display network or other advertising can be worth considering.
If you're the biggest, the best and the most unusual, you'll still go unrecognised if nobody can find you. After all, somewhere out there is a 56-leaf clover just waiting to be found.