Famous Rolexes From TV shows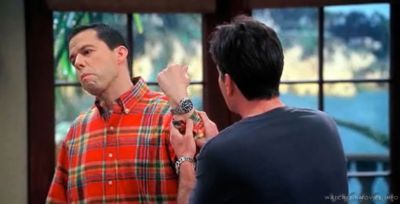 Rolexes have been worn in various movies by a considerable number of actors and actresses. As well as movies, Rolex watches have also featured in TV shows. By taking note of the following watches, they can be considered when searching for a Rolex second hand model:
Miami Vice
Running for five years, the American TV show 'Miami Vice' is still very popular. Various Rolex watches were worn by the lead characters Crockett and Tubbs. Along with the Rolex Presidential, the Day-Date was also worn in 'Miami Vice'. As many people across the world purchased Rolexes in the 1980s, such as those that worked in the City of London, 'Miami Vice' mimicked what was happening in reality.
Magnum P.I.
Starring Tom Selleck as Thomas Magnum and also broadcast in the 1980s, 'Magnum P.I.' was watched by millions of people around the world. Selleck's character wore the Pepsi Rolex GMT Master in this TV show and also in his personal life. As well as this particular model, other Rolex watches were worn by Selleck in 'Magnum P.I.' such as a yellow gold Rolex GMT Master.
Two and a Half Men
Starring Jon Cryer, Angus T. Jones, Ashton Kutcher and Charlie Sheen in earlier series, Rolex watches have featured in this show. Alan (Cryer) is given a Rolex Submariner and Charlie Harper (Sheen) does wear a Yachtmaster. As 'Two and a Half Men' is regularly watched by millions of people, Rolex's watches have been promoted to an even wider audience as a result.
The Only Way is Essex

One of the people that starred in the reality TV show 'The Only Way is Essex', Joey Essex is a club promoter and does wear a Rolex watch in various episodes. As this TV show has won plenty of awards and has a huge fan base, those who want to own a luxury watch have probably been influenced by Joey Essex.
Mad Men
Played by John Hamm, Don Draper is one of the lead characters in 'Mad Men'. Focusing on the lives of those who work at an advertising agency in the 1960s, Don Draper is a very popular character and regularly wears a Rolex Explorer. As the fashion of this TV show continues to be celebrated, Rolex's watches suit Draper's outfits perfectly. The Rolex watch that Don Draper wears can still be bought. When searching for a second hand watch that is particularly valuable, a Rolex Explorer can be purchased which is similar to what this character wears. A Rolex watch that is worn by another character in 'Mad Men', such as Ted Chaough, can be bought.
The Sopranos
One of the most popular Rolex second hand models around, the Day-Date has been worn by many TV characters, such as Tony Soprano. The lead character in 'The Sopranos' and played by James Gandolfini, Tony Soprano regularly wore the Rolex Day-Date. As 'The Sopranos' is one of the most popular TV shows of all time, many more people are bound to see this stylish watch because it appeared in numerous episodes.
 Author Bio
The following article was brought to you by www.watchprofessionals.com. They specialise in buying and selling Rolex second hand models and other luxury watch brands such as Cartier and Breitling. For more information on buying and selling pre-owned watches such as Rolex, visit their website.