Extra-Terrestrial Gaming Fun With Alienware Laptops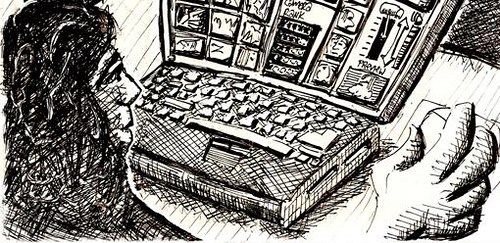 As most experienced PC gamers know, Dell has a reputation for selling high-performance gaming machines that put their relatively low price tags to shame. Alienware, a subsidiary of Dell, is currently doing the very same thing with its impressive yet affordable range of laptop models.
With basic laptop moulds on the market right now including the Alienware 14, Alienware 17 and Alienware 18, Alienware is proving that gaming power, beautiful visuals and sophisticated professional programs and utilities are not the sole domain of gaming consoles and desktops.
Alienware 14
First up, we have the pocket-rocket performer Alienware 14. The metal alloy finish around both the top and bottom of this laptop give it a space-age appearance to go along with its space-age performance capabilities. It boasts a tremendous amount of processing power (it features an impressive Intel quad-core 2.4 GHz Core i7-4700MQ processor), and delivers a slick performance under the demand of graphic and performance intensive games.
With a 14 inch screen and 1920×1080 display, this laptop projects rich, textured colours and chasms of darkness in their absence. This makes it well suited both to high-end games and movies, and allows for a more interactive experience whether you`re watching and playing or just sitting back and watching. As with all Alienware laptops, the 14 is an excellent all-rounder; its processing power makes everything from gaming, watching movies and listening to music to performing basic word-processing and web surfing a breeze.
It's a device geared for performance but open to anyone looking for a quality and reliable computer. Prices for the Alienware 14 start at $1,199.
Alienware 17
Now we come to Alienware`s mid-tier offering, the Alienware 17. At 9.2 pounds this middle-weight bruiser is three pounds heavier than its brother the 14, but its extra weight gives rise to some ferocious processing, graphics and audio power. With a GeForce GTX 780M graphics processing unit and a 2.7 GHz Intel Quad Core i7-4800MQ processor, the 17 is definitely a notch or ten up in power from most notebooks in its weight class.
The 17 can easily run high-end games such as Metro: Last Light and Bioshock Infinite at high graphics and rendering settings, and is able to run movies while multi-tab web browsing and performing a system scan. The multi-tasking power of this monster is complimented by its amazing capacity for audio entertainment; with Klipsch speakers, this machine will pump clear, balanced sound into a room without a hint of distortion. Coupled with the audio grunt are the impressive dimensions of its 17.9×19.9×2.23×2.26 screen, allowing it to provide visuals that will both immerse and mesmerise its users.
Like the 14, Alienware 17 is suited to notebook users of all persuasions with its ability to run word-processing and other professional utilities with speed and ease. A multi-faceted computing beast, prices for the 17 start as low as $1, 499.
Alienware 18
Now when it comes to the apex of the food chain, there`s no bigger predator than the Alienware 18. This absolute beast is top of the line in graphics and processing power, has a processing speed to rival Road-Runner and brings to the table a remarkable array of audio visual traits. At an enormous 18.4 and a 1920×1080 resolution, the 18 is capable of projecting images of phenomenal size, detail and clarity that can be seen in both games played and movies watched on it.
Like its two brothers, the 18 features neon lighting around both its sides and under the keyboard that gives off a slick yet futuristic aesthetic to wow any and all who see it. The 18 has been tested with many of the latest and greatest graphics/processor intensive games such as Bioshock Infinite and Just Cause 2, and it is able to run all games (set at maximum graphics and rendering) at an exceptionally high frame-rate.
With excellent audio and special grooves along the wrist rest area for comfort while gaming, the 18 is the top of its class in notebook gaming and surpasses many desktop models in the gaming and entertainment departments. With a factory overclocked Intel Core i7-4900MQ, 4GHz turbo boosted CPU and Nvidia GeForce GTX 780M GPU, the processing and visual power of this beast needs to be seen to be believed.
The 18 is aimed primarily at serious gamers and lovers of ultra-high quality entertainment, and will blow the socks off anyone looking for excellence in computing performance. Prices for the 18 begin at $2,099.
Featured images:
License: Creative Commons
image source
Louis Appleton is a media student at Sydney University and also a gaming enthusiast who likes high-power hardware for his gaming habits. He uses Flexirent, not only to rent the gear he wants but also to calculate what repayment plans a student can afford.