Exciting Trends For Outdoor Furniture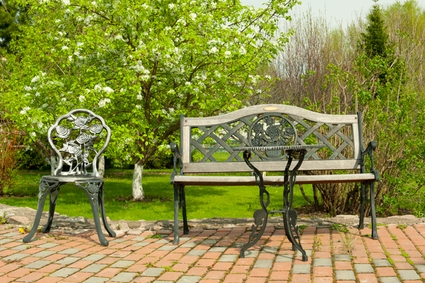 Enjoying the beauty of Canadian weather during warmer months means heading outside. Even though you're a trendsetter and not a follower, there are some exciting new outdoor furniture trends you may love to add to your home. Outdoor furniture no longer consists of putting foldout tables and chairs on the lawn. Instead, outdoor furniture styles are about function, form and creating an inviting and livable space. Yes, it's about bringing the beautiful found in interior decorating styles outside. For instance, the continuing trend for outdoor furniture is all about color. Whether it's a table, chair or outdoor accessory, you want to infuse plenty of color.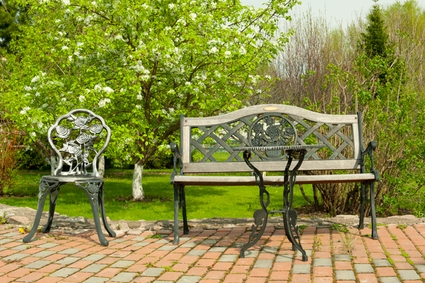 Transitional Furniture is Big
Transitional styles are a hybrid of contemporary and traditional. In other words, it's a marriage between formal elements with an infusion of clean lines. So you'll notice exterior furniture with modern lines and gorgeous simple styles. In addition, you'll find furniture at remarkablefurniture with sculpted backs, seats and arms for a more comfortable feel. If you love your classic or contemporary outdoor furniture, it's still available in decorative styles.
Amazing Materials
Besides color, you definitely have the option of outdoor furniture made with materials you love. Whether you want a sofa or dining tables, you can pick your material. For instance, outdoor furniture is available in aluminum, weather-resistant wood, steel, wrought iron and resin wicker. The great part about these trends is that you don't have to yell at your kids about keeping off the outdoor furniture. Even the classic picnic table has an eco-friendly, modern twist.
Furniture Concepts for an Outdoor Space
For years there has been a growing trend for outdoor rooms which brings your living space to the outdoors. Materials are so durable that you can create an inviting space using outdoor furniture like outdoors rugs, throw pillows and accessories. One trend is an al fresco dining where you combine benches and chairs around a dining table. Another trend is having a living room area made of furniture like sofas, living room table and chairs. You can browse stores like Cabana Coast to understand the large variety of outdoor wicker patio furniture available.
Go for Comfort and Space as well as Style
Outdoor furniture trends are definitely about comfort! You have plush outdoor cushions and oversized outdoor seating. So the flimsy, thin plastic chairs are gone. Now, furniture is sturdy, durable and stable. Just because there is a trend toward outdoor living space doesn't mean that you have to stub your toe on bulky, immovable outdoor furniture. Canadians are retiring or starting out with new families. Thus, the trend toward working with a smaller space hasn't been forgotten by outdoor furniture designers. You can stack a lot of the outdoor furniture whether it's wrought iron or plastic.
Trend Toward Exterior Furniture in Motion
You do have an option if you aren't interested in stackable furniture. There is a growing trend toward exterior furniture that moves like rocking chairs, gliders and swivel chairs. The furniture is made with the same modern materials as other furniture, but has moving parts that can last longer and won't require much maintenance.
The new outdoor furniture is definitely not the furniture you're used to. Instead of the foldout, flimsy chairs and tables you're used to, you have plenty of options based on your taste and personality. Whether you want an outdoor concept space or a simple entertaining area, it's within reach. So enjoy the outdoors in a style you'll love.