Develop Your Leadership Skills With An MBA Degree from Top Business Schools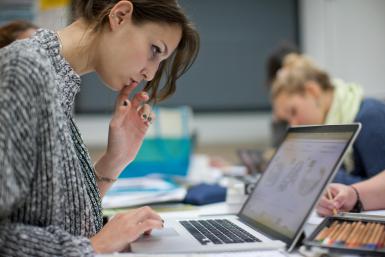 Master of Business Administration or MBA at is popularly known, is one of the most prestigious and sought-after professional degrees in India today. The two year post graduate degree program which prepares you for mid and senior level management positions is highly in demand owing to the plethora of opportunities it offers to advance your career. Management graduates from Top MBA colleges in Maharashtra or from anywhere else in India are highly in demand with top organizations willing to pay them top salaries.
Modern organizations operating in a highly complex and dynamic business environment know that they require the services of mangers and leaders who can deal with and manage change. They know that proactive leaders and managers are the need of the hour as they possess the ability and competency to tackle real business challenges for companies and other organizations so that they remain profitable and competitive in an increasingly chaotic business environment.
Modern and relevant MBA program developed in close coordination with faculty members and people holding responsible managerial position do a good job of developing your management acumen and skills by exposing you to all areas of business including economics, accounting, finance, operations, HR and marketing among others.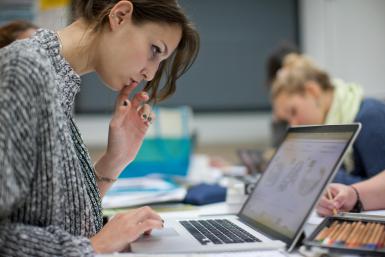 MBA is enjoying unprecedented popularity in India with every year lakhs of MBA aspirants sitting for management competitive exams like CAT and MAT to secure admission in a business school of their choice. Majority of well-known business schools in India accept either CAT (Common Aptitude Test) or MAT (Management Aptitude Test) scores for admission to their prestigious post-graduate program in business management. There are also quite a few good management schools that accept scores of both CAT and MAT exams. This is good news for MBA aspirants as anyone scoring low in CAT is offered another golden opportunity to make it to his/her business school of choice. Another major difference between CAT and MAT is that CAT is held only once a year whereas MAT exams are held four times a year. One important thing you must remember though, is that business schools irrespective of offering admission on basis of CAT or MAT scores, is most likely to have a fee structure often running in lakhs. This coupled with the time and money you spend preparing for your MBA entrance exams makes this professional program a very serious investment of time and money.
It is precisely the reason MBA aspirants are advised caution, deliberation and discretion before making a final commitment. For every good business school, there are dozen inferior quality management institutes who are just in the business for making some quick bucks. A careful and painstaking research as such should always precede your selection process. It is of utmost importance that you get admission in a business school which offers that magical match between your skill sets and career aspirations. Top level business school tailor their course structure for students who want to lead and succeed in today's complex global business environment where information and innovation are prime currencies. MBA program of well-known business schools deliver the competitive edge, international experience and added value MBA programs of a second string simply cannot match.
Look for Accreditation
Attending business school is one of the best ways to obtain the insight, expertise, and knowhow needed to make a difference in the current business environment marked by high levels of uncertainty, political turmoil and instability. Not all institutions approach education the same way, making the decision to choose the right business school rather difficult. If you are looking for a quality business school, one way to start the entire process is by looking for AICTE accredited business schools. The All India Council for Technical Education (AICTE) was set up in 1945 as an advisory body and later on in 1987 given the statutory status by an Act of Parliament.
The AICTE grants approval for starting new technical institutions, for introduction of new courses and for variation in intake capacity in technical institutions. The technical institutions under the AICTE include post-graduate, under-graduate and diploma in the whole spectrum of technical education covering engineering/technology, pharmacy, architecture, management studies and computer applications among others. An AICTE approved institute means it has met the standards of academic environment, facilities, infrastructure, course content, etc as required by the accrediting body.