There are many ways to earn interest on your money, with the most common approach being to set up a savings or investment account. However, it is possible to earn a decent rate of interest from a current account, with many banks now offering good terms for account holders that can meet minimum monthly payments. It's worth looking at some of the best accounts currently available, as well as at whether their circumstances make it worthwhile for you to switch to them.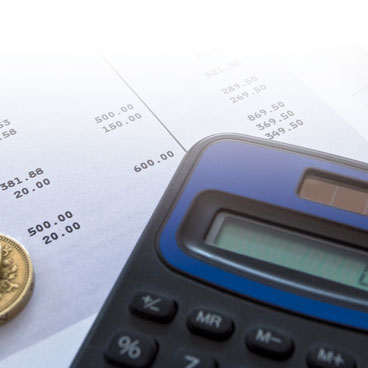 Looking At Different Deals
Some of the most recent deals that are being offered by banks and building societies are focused on providing loyal customers and those with a good income with reasons to switch. For example, Nationwide have recently paid out 5 per cent interest on savings through a FlexDirect account, albeit only on accounts with £1,000 or more paid in every month. Lloyds have also recently promoted a 3 per cent deal on income, while other providers can offer 0 per cent deals on overdrafts.
Whether or not you switch to a current account that offers monthly or annual interest depends on whether you can afford to put in the minimum amount per month. The general minimum is around £1,000, with some banks offering higher interest for every subsequent £1,000 you invest. Other banks will also reward you for paying into their accounts with cashback and other benefits – Halifax, for example, will pay £5 a month as part of their Reward Current Account.
Many banks will also provide perks and other benefits if you decide to take out a current account with them. Nationwide offer inclusive travel cover, while other bonuses are typically issued through cashback for paying utilities and other bills through your current account, rather than on a credit card. You can also get a good deal using First Direct's First Account to receive £100 for opening an account with them.
Risks & Benefits
The main risk associated with switching to these types of current accounts involves not being able to take advantage of their high offers due to not having the right level of monthly incoming, or seeing advertised interest rates drop within the first year. Nationwide's current account interest drops from 5 per cent annually to 1 per cent after a year, meaning that it might be an idea to take advantage of an offer for 12 months and then switch.
It's also important to weigh up the benefits of cashback and switching bonuses against the hassle of transferring your account. First Direct's £125 bonus is probably the best option to investigate at the moment. Moreover, you should look into whether a bank offers increasing interest on a current account for paying in more money. For example, Santander pay 1 per cent on holdings of £1,000 and over, 2 percent on £2,000 and over, and 3 per cent on £3,000 and over.
Look At Reward Schemes
Rewards schemes should also be viewed with some suspicion if you're not sure whether the amount you're receiving, or the cashback you get for paying your bills or your mortgage through your current account, is sustainable. Earning interest on your current account might not be as practical as receiving bonus points and other offers for paying off a credit card balance on time every month. Think about whether bank and building society promotions that sweeten a deal are actually worth it.
If you have an income that means you're paying in £1,000 or more into your current bank account every month, signing up for an account that pays interest could be a good idea, giving you some extra interest on top of other savings. However, it might be wiser, in the long run, to invest a proportion of that money into a tax free ISA or locked-in pension or savings account that will generate more interest over time. You also have to decide whether the temptation to withdraw from an instant access current account will end up being too much in an emergency situation.
Victoria Anderson is a financial copywriter and part time investor. As well are contributing articles to prestigeous sites such as the Telegraph and other leading publications she also writes for guarantorloansdirect.com.