Create The Perfect Winter Wardrobe On A Budget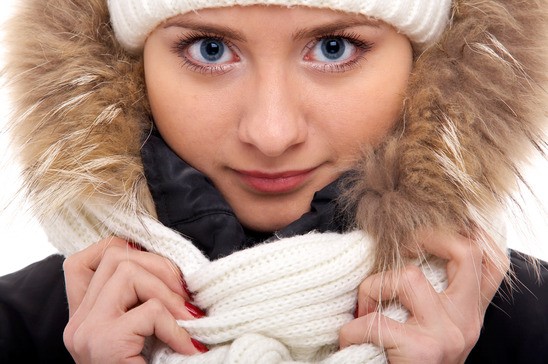 Looking thoroughly stylish while keeping warm in winter is not always the easiest ask on a small budget – but something that's perfectly achievable. According to The Budget Babe, fashion on a budget was still taboo only a few years ago, but now "fashion bloggers sit front row at Marc Jacobs and Missoni is collaborating with Target. Le cheap, c'est chic has never been truer." The secret lies in keeping abreast of the top-end trends before they hit the high street, so you know what to search out in cheaper shops and online.
A smart winter wardrobe's not dependent on the cash you splash, but the time and effort you invest in doing your research. Wherever you source your clothing and accessories, choose items that reference up-and-coming trends and styles. Through emulating key shapes, colours and fabrics, you can make even the cheapest wardrobe look a million dollars.
Raid your own wardrobe
According to Glamour Magazine, themes which emerged at London Fashion Week were Tartan, Punk, Masculine Tailoring, Oversized Outerwear and Pink – all of which have been variously in and out of style over the last few years. It's highly likely, then, that you'll already have several items that tick at least some of the boxes. So check out what you already have before you shop.
Dust back-in-style items off and roll them out once again for a fresh new look for free. Go shopping for a few plain and inexpensive timeless basics and a handful of cheap, trend-led accessories to mix up with your finds to create a fashion-forward get-up.
Think outside the box
You don't have to buy items ready-to-wear from designer or high-street rails. More interesting (and often cheaper) places to shop for pieces that fit the trends include jumble sales and the raft of newly-luxe charity shops army surplus stores and school wear shops. Time Out lists the "East End Thrift Store, Beyond Retro, Absolute Vintage and Leftovers" amongst London's ten best places to second hand fashion.
Clue yourself in as to what's hot and then go somewhere you think you'd never find inspiration if you were browsing aimlessly; you'll be pleasantly surprised what you start to spot once you look purposefully, with firm ideas on colours, fabrics and shapes.
Play with scale according to what's trending – for A/W 2013, buy blazers or overcoats oversized. You've probably got a fair few pieces that are a little worse for wear; why not distress them further for a punk look? Mine the work wardrobe of a male acquaintance for a sharp androgynous outfit. Small? According to Time Out, children's wear is not only "VAT-free and far cheaper, but still trend-focused and stylish."
Trend spotting
These days, trends aren't always dictated by the catwalks. Many designers take inspiration from what's happening at ground level, creating haute couture from street style. Indulge in a little trend-spotting of your own, snapping pictures of noteworthy outfits or items on a tablet or camera phone.
Clothes stores and markets are full of fashion-forward folks, so, when shopping, be sure to browse more than just the rails. You'll rapidly find yourself almost instinctively aware of key items before they appear in expensive glossy mags you might have previously bought for insight, enabling you to stay far ahead of the pack for free.
Curate a collection on Pinterest
It's fine to take inspiration from trends, but equally as important to define your own style. A Pinterest board is a great way to pin down the direction you should take with your winter wardrobe. Surf the net and add anything that takes your fancy – don't just limit it to clothes.
You'll soon see themes emerging; colours, shapes, countries, eras and the like. Bear these in mind when shopping, and use them to inform your clothing and accessory purchases. Prefer a lower-tech option? Make a scrapbook or mood board of appealing images from magazines. Lifestyled.com suggests to make a mood board, "opt for a good quality felt board with a wooden or metal frame.
Neutral white, nude or grey will create the best back drop. You can make a chic board by backing an un-glassed vintage picture frame with cork or felt board from the hardware store." The next step is to find a muse and start collecting, "feathers, a great metallic belt, a ridiculously indulgent pair of metallic, spiked heels – You are creating the mood from what you're drawn to – it's not something you should over think"
Designer diffusion
Can't afford a designer's main line? Don't be a fashion victim and fall foul of buying the cheapest, heavily-branded item in the collection just to own something with the name splashed on it – it's likely to look pretty tacky.
Instead, find out whether your favourite fashion designers have a cheaper 'sister' brand or diffusion line, or curate or create a collection for a high street store. Designers at Debenhams features several high-end names, with clothing collections that command realistic prices but still benefit from the designer's expertise.
A bit swish
Kit out your winter wardrobe and have a great night out, to boot. 'Swishing' is just a fancy name for a clothes-swapping party. You only have to attend one to irrefutably prove the old adage 'one man's trash is another man's treasure'! It's amazing how many pairs of uncomfortable shoes, ill-fitting items of clothing, and accessories we all have that remain unworn, often with labels still intact.
You might not like it (or be able to fit into it), but that's not to say a fellow swisher won't! If you're planning an event, it's wise to set out some stipulations on item value and condition along with guidelines on how exchanges will work. Look out for pieces that tie in well with Winter 2013 trends, but also timeless classics which will complement any fashion-led pieces you purchase this season.
Featured images:
License: Royalty Free or iStock
source: http://photodune.net
License: Royalty Free or iStock
source: http://photodune.net
Based in Chester, Jessica Bourne is on a mission to look good for less. With years of experience in fashion Jessica has shown a flair for combining lifestyle tips while keeping in the realms of the restricted budget. Jessica recommends eccount money a leader in the field of companies specialising in helping unbanked people. Jessica takes her own advice when it comes to budget-conscious fashion and can often be found rummaging through her local charity shops looking out for her next bargain.