Corporate Reprieve For Obama In Bolstering Employment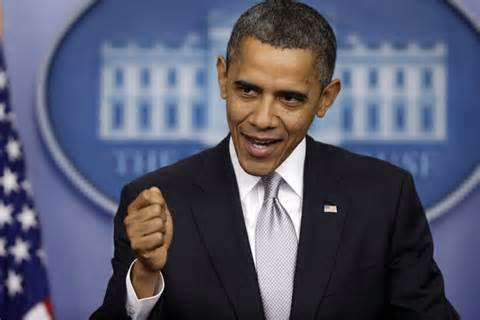 Considering the gamut of unemployment and subsequent incertitude enveloping the service sector, President Barack Obama has envisaged a new plan. The President is poised to preside over meeting with the higher echelons of 300 corporations. The next Friday session of White House will witness an assortment of heavyweights, which is mostly likely to highlight Obama's endeavor or thirst for employment growth without the Congress element. The big companies include the likes of Apple, Ford and Walmart. Obama told the press in this week's State of the Union about his urge to go forward with a devised strategy. He said he would do everything within his power to deliver. This comes in the wake of vehement opposition from the Congress on certain issues. Fostering the country's economy is one such one.
On Thursday night, the President, in his interview with Jake Tapper of CNN, said that he believes the nation stills has adequate resources or scopes for job training. The hiccups, according to him are the resources are well connected and coordinated. He said that the system does not comply with certain programs that encourage both companies as well as colleges to entail a numerous modules. He opined on designing the training structure in a way so that anybody undergoing the cycle, is convinced that he/she will definitely get the job after its completion. This is the prime concern for the President.
The concerned companies scheduled for a Friday meet have already signed an agreement or oath to assist the long-term unemployed specifically and categorically. This includes a huge section in the current job market alongside a fledgling, fluctuating economy, which has seen numerous vicissitudes in the recent years post recession. According to the director of the National Economic Council, Gene Sperling, the basic idea is to give the long-term unemployed a "fair shot". He said his organization is trying to address what they thing in the crux of this present negative cycle. This cycle encompasses none other than the prospective stigmatization of individuals just for the reason of unemployment. This would also eliminate socially ostracized masses or castigated people following a debacle on the professional front.
The current unemployment rate is 6.7 percent. Obama said that the economy had just experienced the worst recession post the Great Depression era. This necessitates prompt action alongside strategized programs. The meeting with corporate bigwigs will bolster this endeavor. This would also encourage more people to pitch in. The President, who has implored the Congress to increase the minimum remuneration to aid low-income laborers to $10.10 per hour, believes a cumulative channelization of these plans will have a solid impact. He also passed an executive order increasing the fiscal parameters for federal contractors.